Download F5 Access
Open the App store, search for "F5 Access", and install the app by that name–or you can tap the button below. You will be prompted for your Apple ID password. The app will install and be placed on one of the home screens.

Launch F5 Access
Tap the "F5 Access" app and follow the on-screen prompts to "Agree" to the Terms and Conditions and "Allow" notifications.
Add a new configuration with the following details:
Follow the on-screen prompts to add the VPN Configuration to iOS.
Enable the connection and follow the on-screen prompts to authenticate using Shibboleth.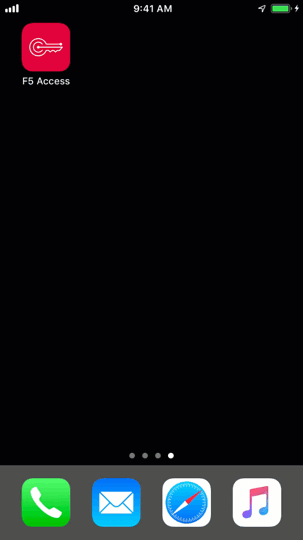 Troubleshooting
Notification Alert
You may receive a notification issue like the following: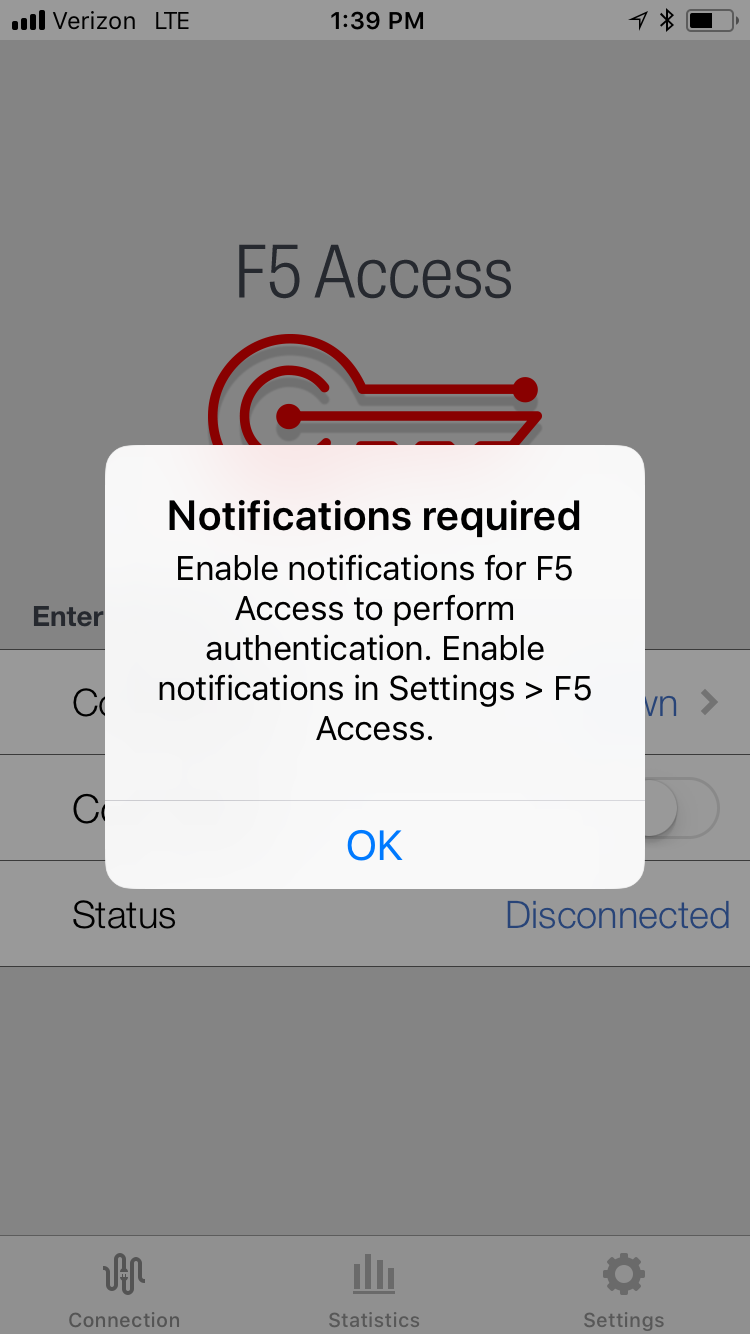 You will need to do as instructed and go to your Settings app > tap on Notifications > tap on F5 > toggle to Allow Notifications.