Adobe has changed the way they license their software starting in January 2019. This has affected how users who are in the Public Computing Labs (PCL) access the Adobe software.
When using any Adobe products, you will need to either create an Adobe ID or use your existing Brown email address to access the software.
1. Launch the Adobe software you wish to use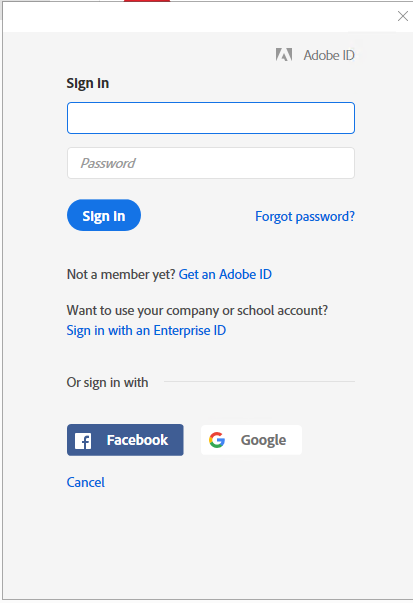 2. Enter your @brown.edu email address and press Enter
3. Once you identify yourself with your @brown.edu email address, the system will prompt you to use two-factor to access the software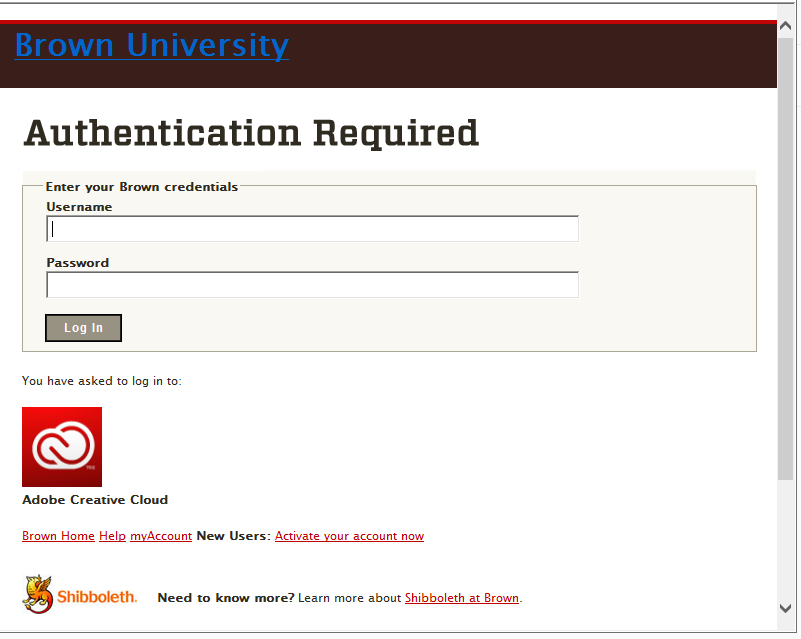 4. Enter your "ShortID" and password
5. You will be presented with the "two factor" screen demonstrated below: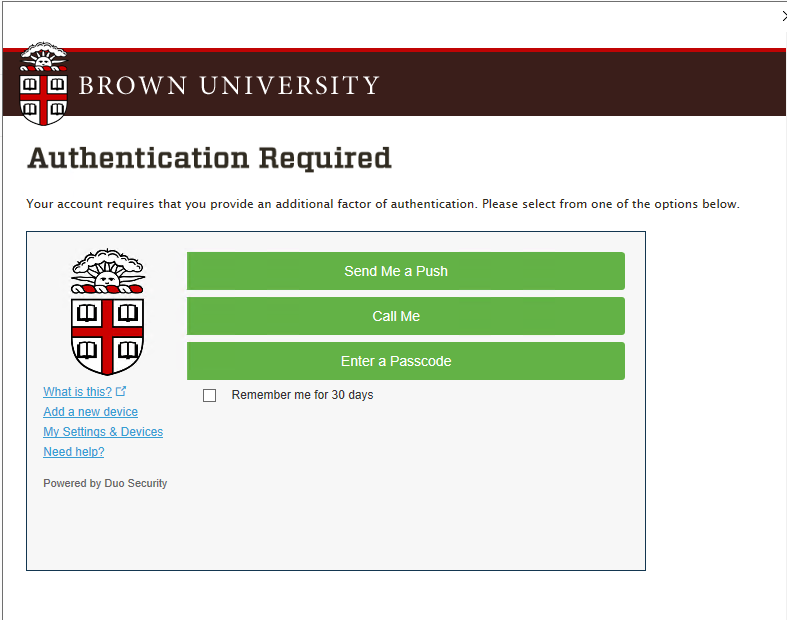 6. After you select "Send Me a Push" you will receive the notification to approve access
7. Once approved, you will have access to the Adobe software product you requested
If you are not able to access Adobe you then need to create an Adobe ID by following these instructions:
1. Launch your Adobe software you want to use
2. Select "Get an Adobe ID"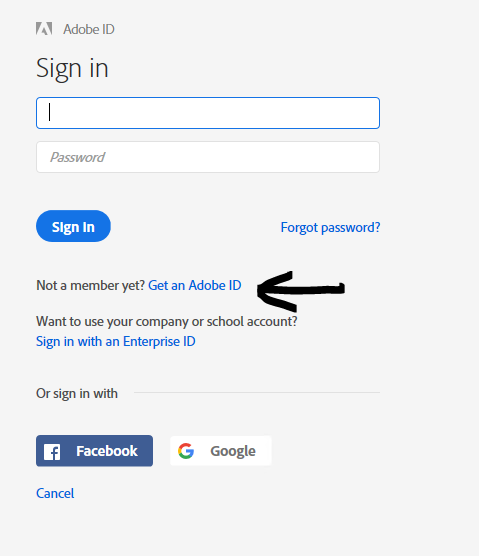 3. Fill out the form as listed below: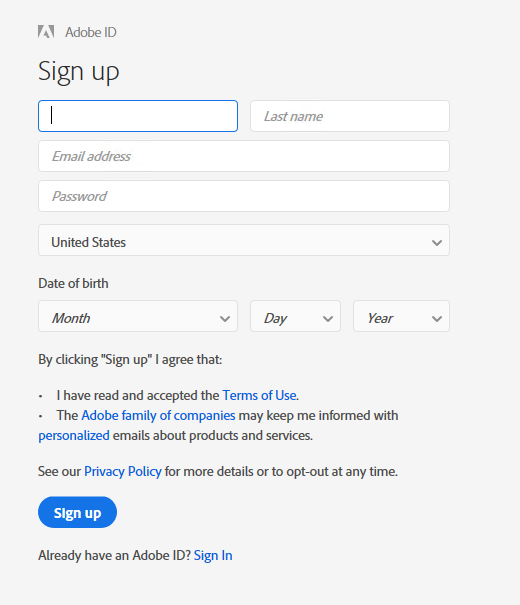 4. Once you create your Adobe ID, you can then use that ID to access the Adobe application using email address and password you setup in account setup.