In most cases, if you have requested Lecture Capture or Online Movies, the Media Library will be made active in your course. If you choose to use Media Library on your own for uploading and sharing videos you will need to make the feature active.
1. Log in to canvas.brown.edu.
2. Select the course for which you'd like to add Media Library.
3. Click Settings in the Course Navigation menu.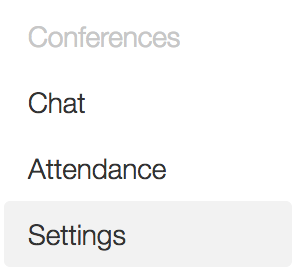 4. Click the Navigation tab on the top.
5. Drag the Media Library up to enable it in the Course Navigation menu.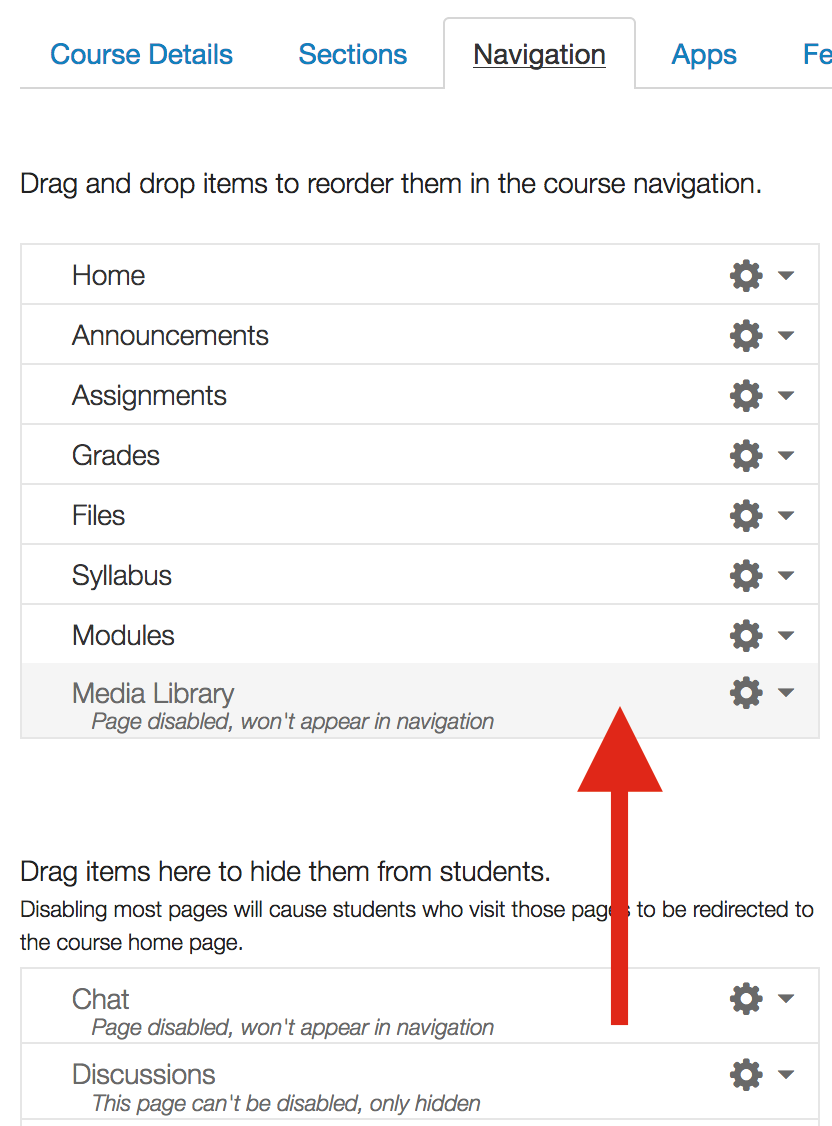 6. Click Save at the bottom of the list.

The Media Library will now display in the Canvas window. By default, instructors and TAs are the only users who can upload and add content; students are view only. If you would like to enable student uploading for assignments, you can create an Assignments Folder.
(Note: If your course does not display please contact the IT Service Center)