These instructions are for users who are watching content included in a shared playlist such as provided for Online Movies. For help creating playlists please refer to the instructions link here.
Any requested videos for Online Movies will be provided in the Canvas Media Library as a playlist.

Select the Playlist by either clicking the thumbnail image or the name which would be named Online Movies - COURSE CODE - SEMESTER
This will open up the playlist in the usual player window.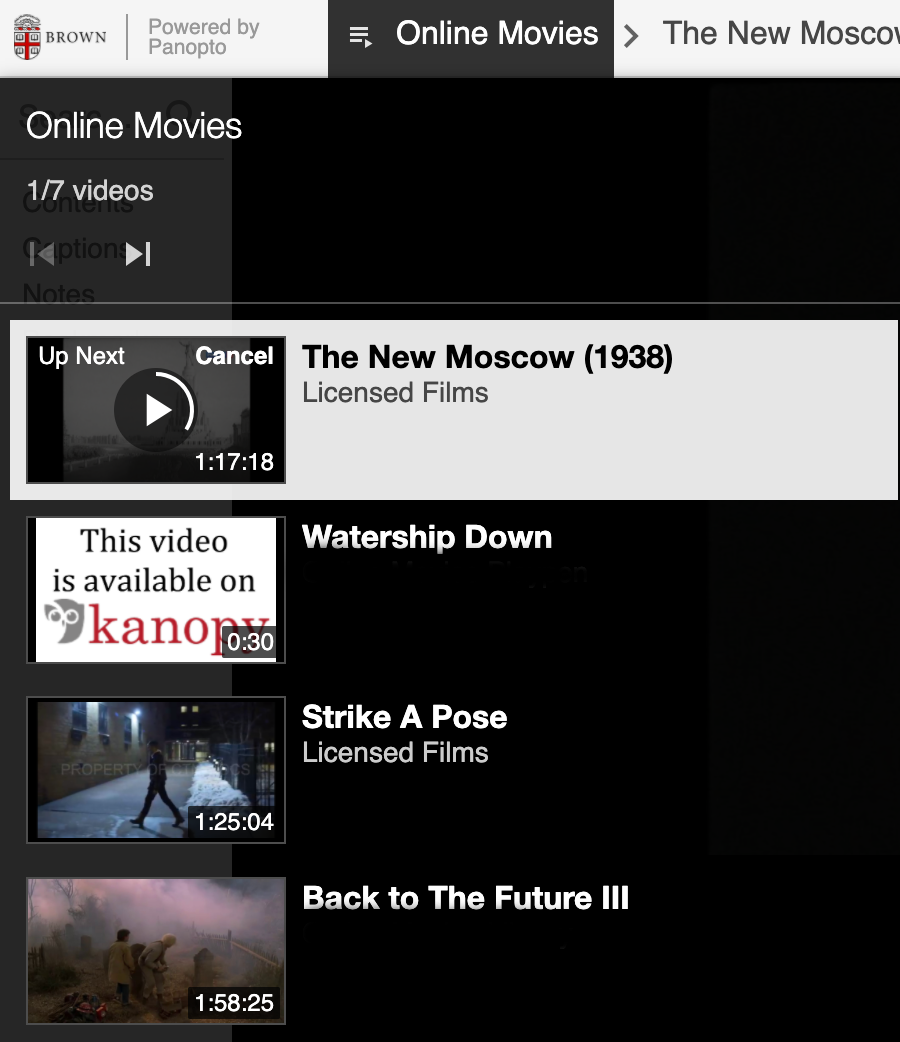 The first video in the playlist will autoplay after 10 seconds. If you do not want the video to autoplay you will need to click Cancel in the Up Next box. Clicking the play button will start the video immediately.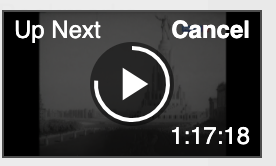 If the video starts autoplay or you are watching another video in the playlist and would like to move to a different video or browse the playlist, at any time you can open the playlist to view. Click on the name of the playlist next to the icon in the top left of the player

This will open the playlist over the top of the current video as it plays in the background. You can browse and select any other video in the list.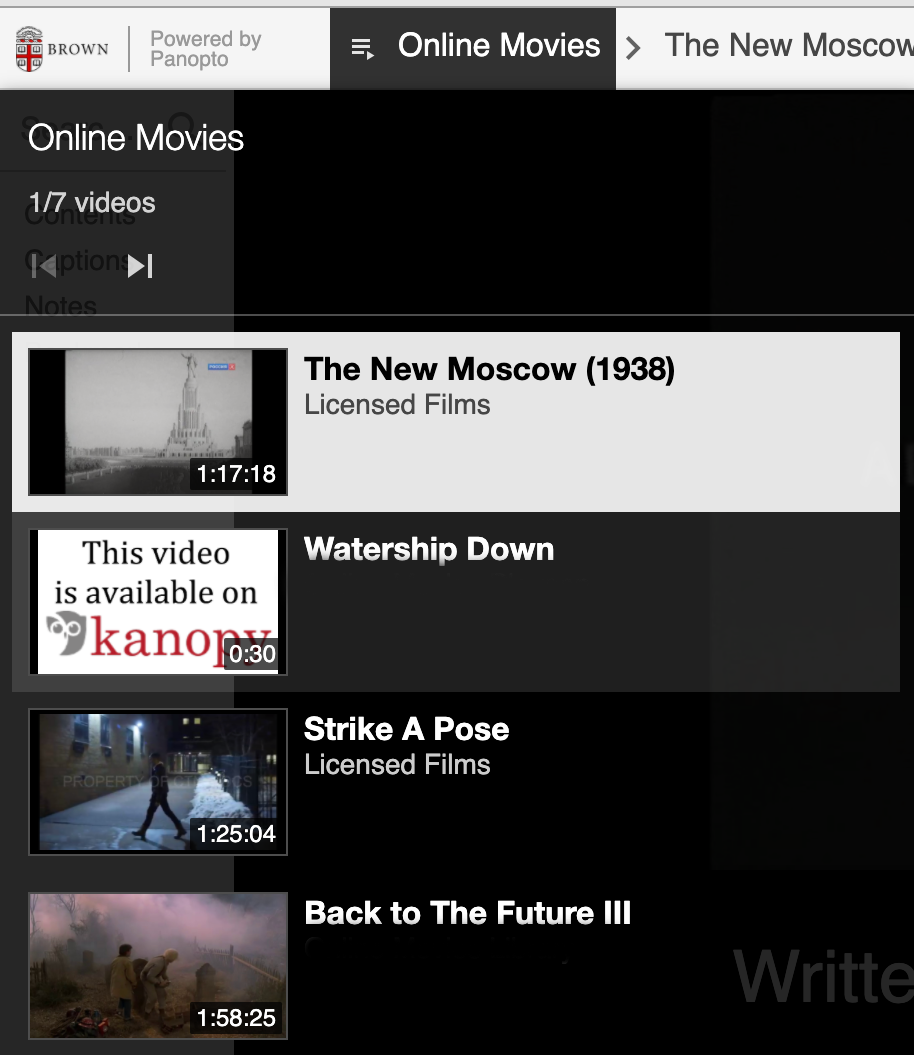 Clicking on any title in the list will collapse the playlist and play the video.