Although this outlines opening the Teamviewer application for remote support, it can also be applied to other applications that are blocked by OSX natively. When opening applications in this way, make sure you trust its source.
---

Teamviewer Blocked
When attempting to open Teamviewer Quicksupport--offered by the IT Service Center for remote support--OSX may block lauching it as it has an unverified developer. The quickest way to circumvent this, would be to right-click on the application--prior to opening it--and clicking Open in the menu.
---
What you may see when trying to open the app normally: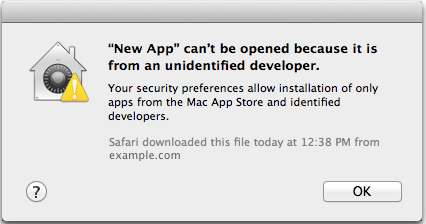 Right-click on the appllication--altertnatively, you can hold CONTROL on your keyboard and single-click on the application--then choose Open on the menu.

A different window should appear that allows you to Open the application this time.