Students: Manage the Program Plan in ASK (Summary)
The following is a brief overview of the declaration program plan functionality. For more detail, see the full Students: Manage the Program Plan in ASK article.
If your concentration is using the program plan, you will see a Course Plan/Program Plan toggle and an edit link as shown below. Concentrations not using the program plan will just have a simple Course Plan header.

To edit the program plan, click Edit in the header. This will display a pop-up with courses on the left and the program definition on the right. To assign a course to a given requirement, drag it from the left to the right. As you do this, the course in the list will be rendered in a lighter color to indicate that it is now in the program plan.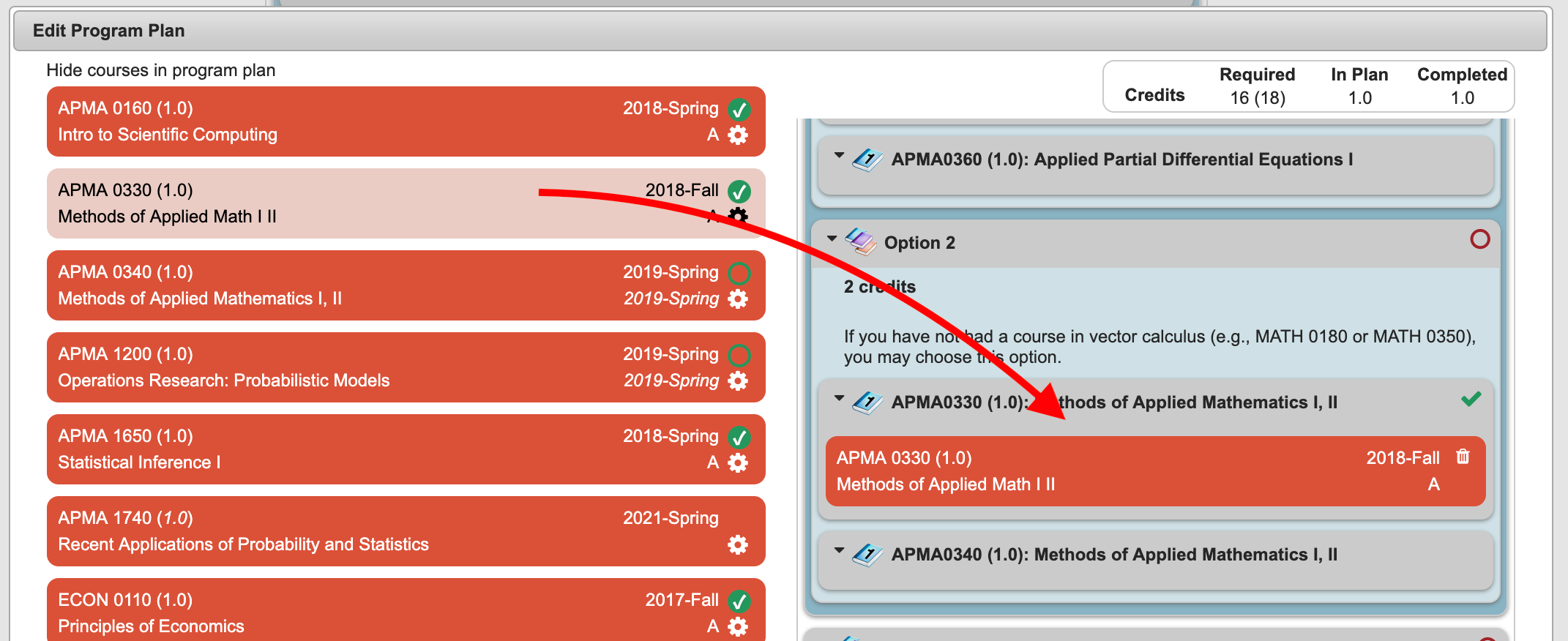 As you flesh out the program plan, the credits summary will update to indicate how many credits are required, how many are in the plan, how many credits you have completed, and how many are remaining.
Non-Course Requirements
Some programs have non-course requirements, such as internships or theses. All non-course requirements include a file upload component, where you should provide whatever documentation is appropriate. The file upload interface is below the program plan.

Program Plan Validation
Many departments use the program plan to ensure that the program plan is at least theoretically complete before the student can submit the declaration for approval. If there are any gaps in the declaration, ASK will throw an alert such as the following and prevent the submission. If you see this, pay attention to the requirements list and double-check the appropriate sections of your program plan to be sure you have completed everything.