Student Viewers are able to share a link to a Panopto video that begins at a specific timestamp. This allows viewers to reference a specific point of interest in a video. Sharing will still follow the share settings of the video and only those authorized access can view
1. When watching a video in the player, Select the Share icon in the upper righthand corner of the Panopto viewer, making sure that the player is at the timestamp where you want your shared video to start.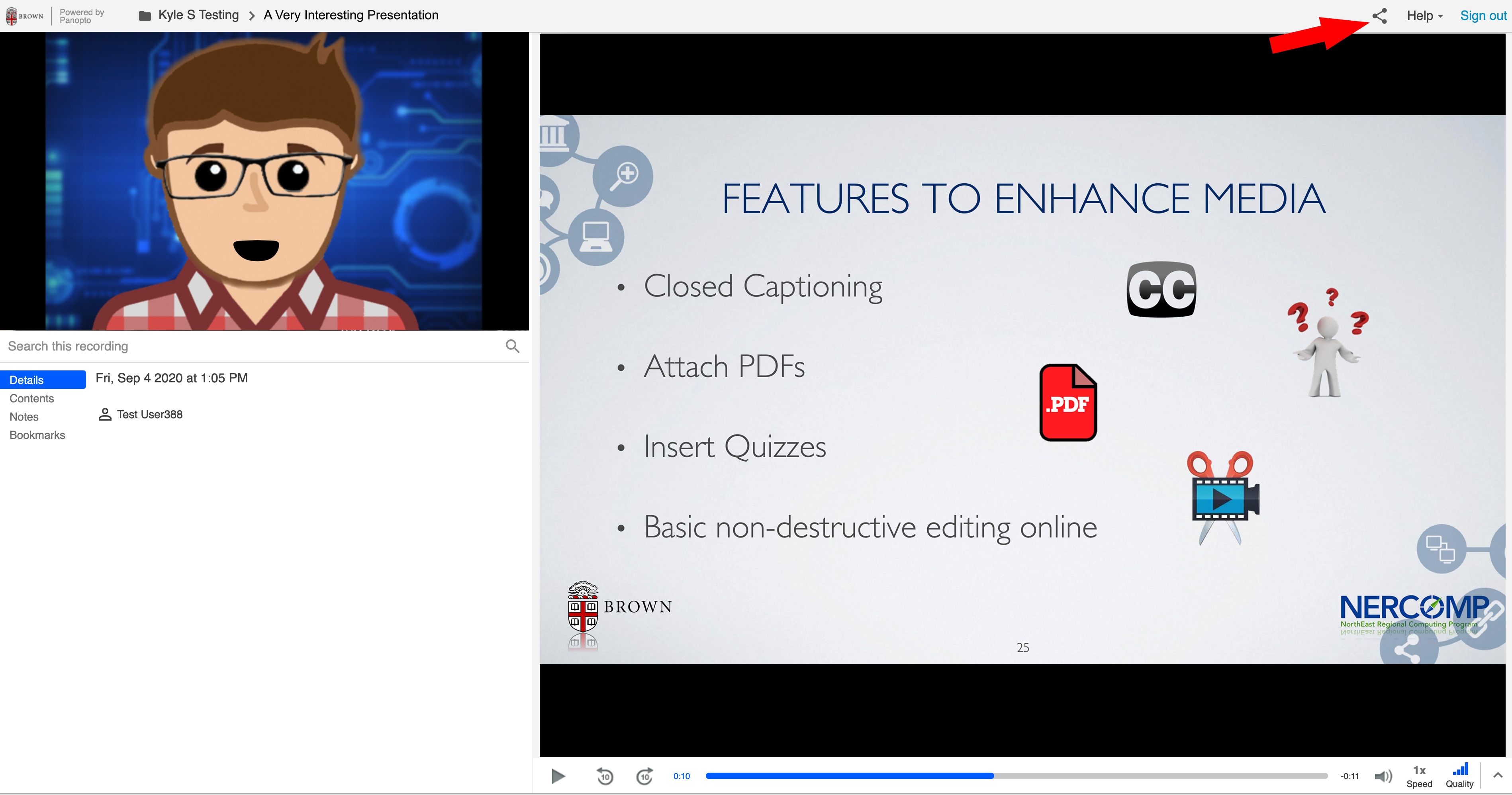 2. A pop-up window will appear. To have the video begin at its current time, select the button next to Start at current location (H:MM:SS) and then select the Copy Link button. You can also share the video to start from the beginning by selecting the button next to Start at 0:00:00 at any point in time.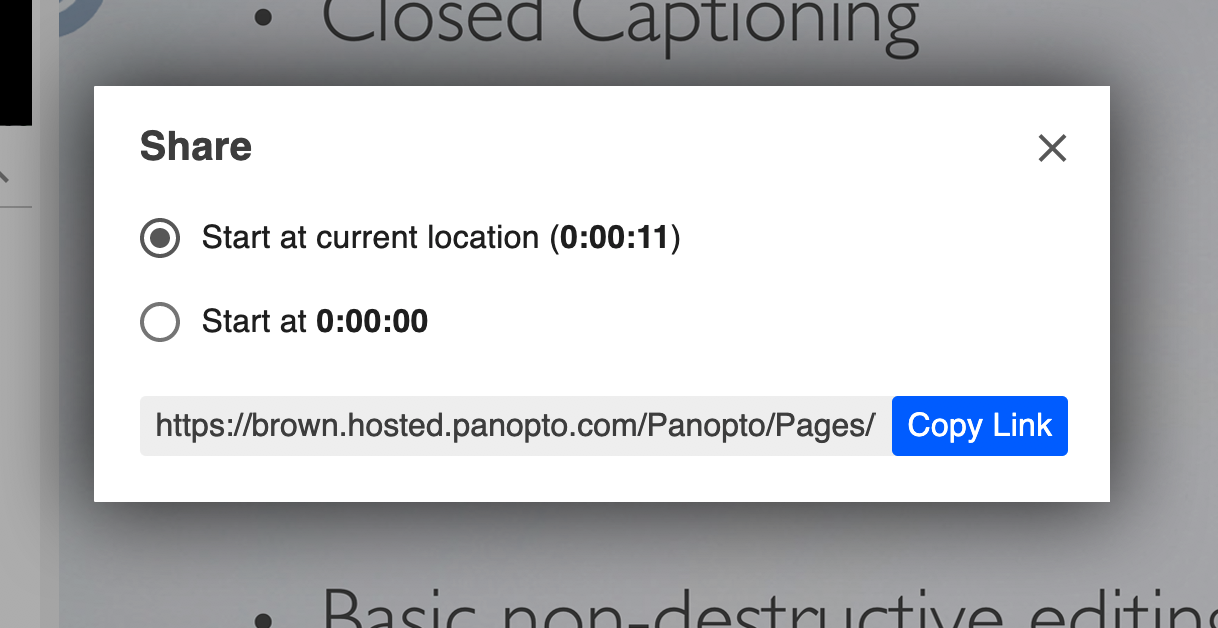 3. When users navigate to the copied link, the video will open in the Panopto viewer to the timestamp selected.