Set Auto-Recording
Instructors may wish to record Zoom classes and share these recordings with students to review at a later time. Enabling Zoom to auto-record in Canvas only takes a few simple steps. Videos are available to view after a modest processing period.
To set Zoom meetings to auto-record, the meeting creator (typically the course instructor) must check a box at the bottom of the meeting creation screen.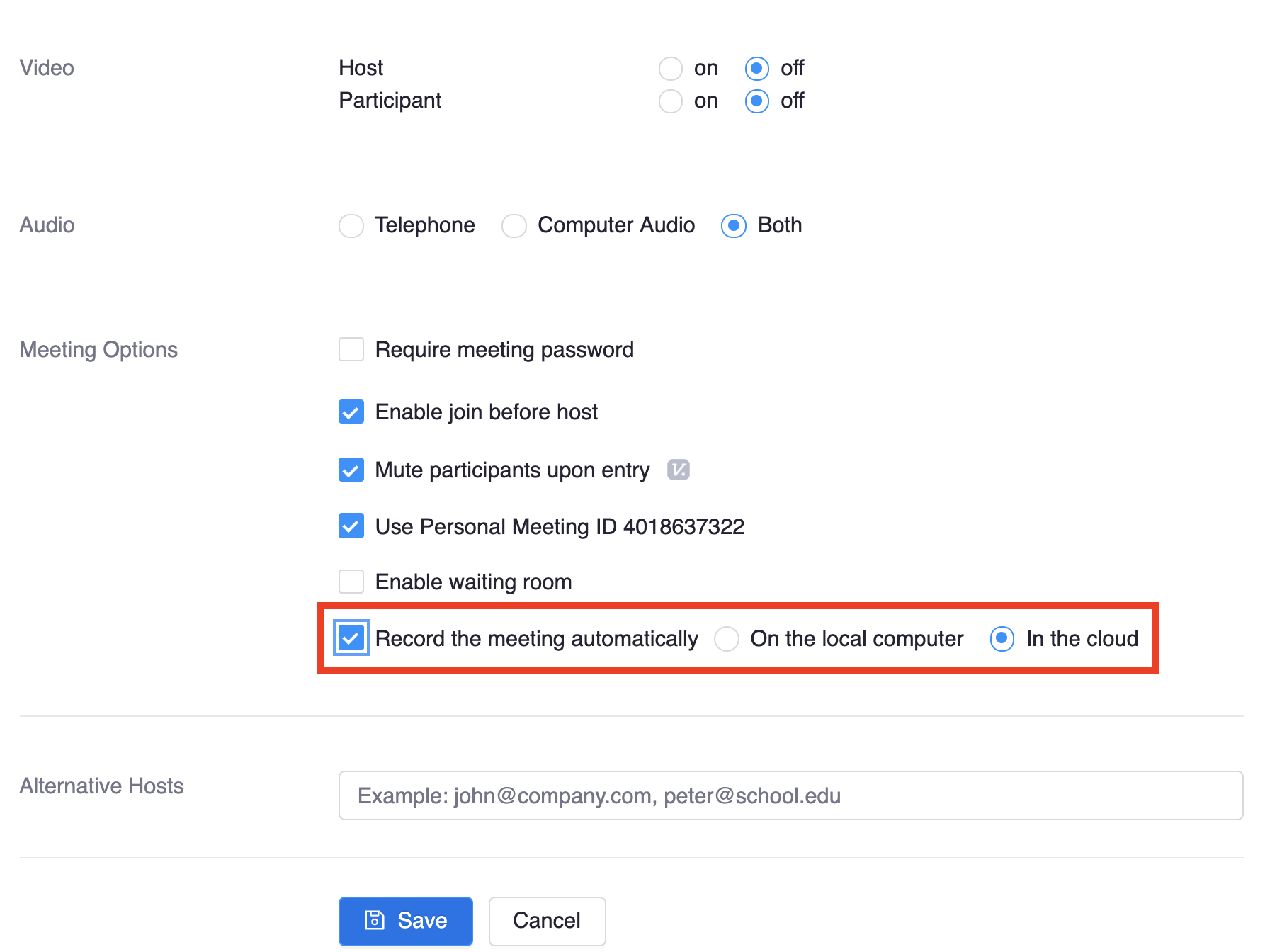 Once enabled, all Zoom meetings will auto-record. Recordings start and end with the meeting itself.
View Recordings
Once meetings have been recorded and processed, they will be accessible for viewing from the main Zoom page in Canvas. Click on the "Cloud Recordings" tab to view and watch recorded sessions.