You can copy any Panopto session in a folder you have edit access to another folder you have edit access to.
1. Navigate to the desired folder, hover mouse over the video or audio session you want to copy and select the check box that appears.

2. Once you select one or more session in the folder a series of buttons will appear at the top of the window. Select Copy

3. In the next window you can search for and select the folder you want to copy the session(s) to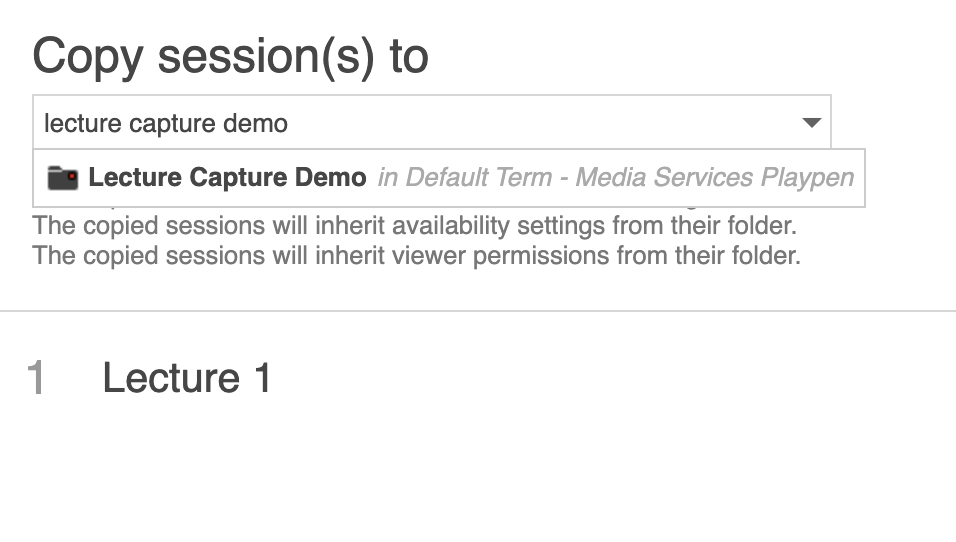 4. Click Copy,

a green check box will show next to the title when copy is complete.

You can then close the window.
**The copied version will have its own permissions based on the destination folder and unique analytics from the original session.