---Signing out of Cognos Analytics will send you to this page.---
To log on again, click a link below.
Session Timeout
Your Cognos Analytics session will timeout (expire) after 4 hours of inactivity, but the application will not automatically close.
If you attempt to navigate or click an object, you may see a "No access" error like the one below, other errors, and menus may appear empty.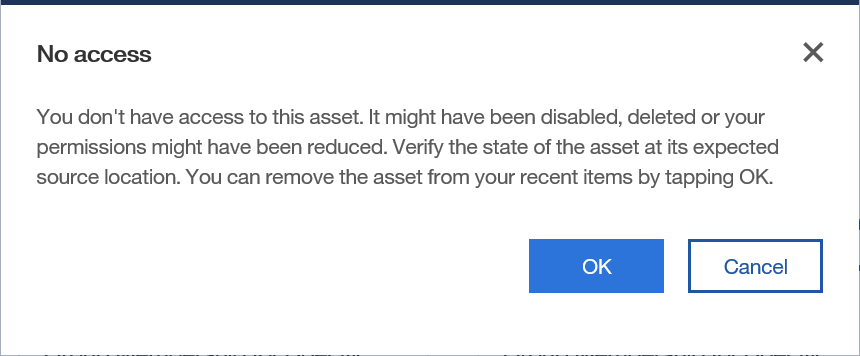 Timeout Tip
To start a new Cognos Analytics session, do one of the following.
To continue working on the content you had open, open Cognos Analytics in a new browser tab, log in, and then you can continue working in your original tab.
OR
To start a new session with no content open, refresh your Cognos Analytics browser tab, and then log in again.
Documentation