To give business users and Deskpro agents visibility into Business Service Change Requests, a Change Request Dashboard (login required) is available to staff.
Filters
When you open the dashboard, default filters are applied.

Use filters to limit your request results.

Search
You can search for a keyword(s) in data across available dashboard columns (Subject, Category, Submitted by, and so on).

Choose Columns to Display
To select (or deselect) a column to appear in your results, click a Toggle column. Grey indicates a selected column.

View Request Details
Click a request in the results (any column value) to view a request details.
NOTE: Request communication (replies and notes) does not appear in this interface.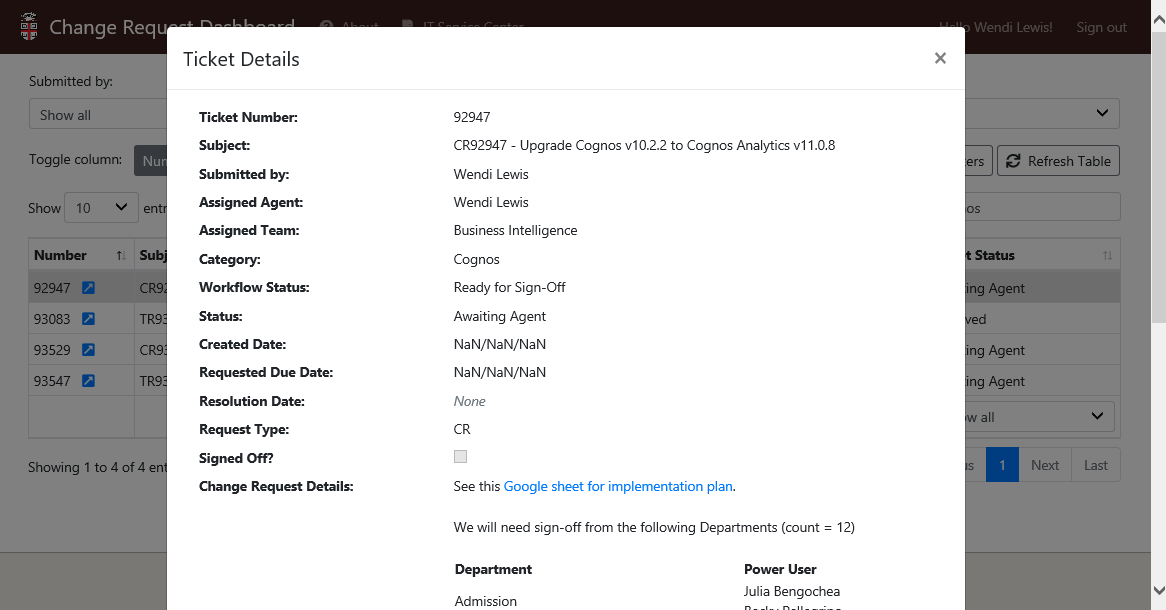 Open a Request in Deskpro
If you are a Deskpro agent, you will see an icon you can click to open the request in Deskpro.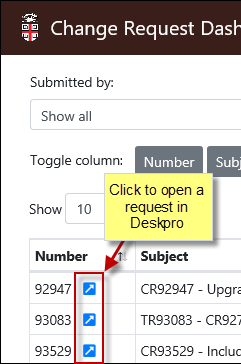 Questions or Suggestions?
Email CIS-BSCR@Brown.edu with questions or suggestions.
If you're having a problem with the Change Request Dashboard, open a support request.