Click the Login button for the group with which you associate.
You may be prompted to enter your username and password

You will see the courses you have access to in the block to the right. Select the course you want to make a request for a Google Course Group.
On the course page, there is a box at the bottom right for Google Course Group. Select the Request button inside the Google Course Group. The system will take a moment to process, then it will say "In Progress" and the date it was requested.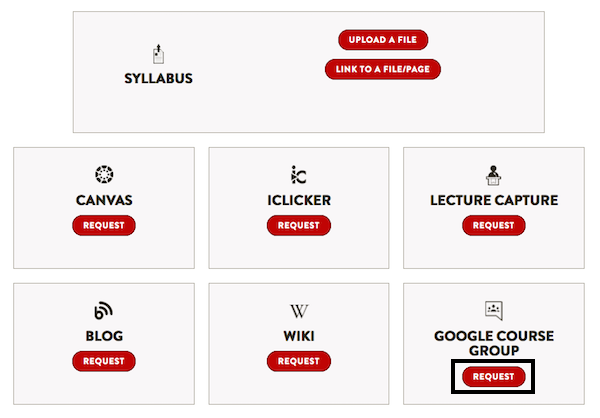 The Google Course Group will be ready for you immediately and you will be provided a direct link.