Record your name using the Namecoach Recorder in Canvas or using an email invitation through your browser.
If you have trouble or prefer, you may have Namecoach call a phone number to record your name.
Canvas Namecoach Recorder
Open either a Chrome or Firefox browser (**web recorder is currently not available in Safari.)
If the Namecoach Recorder app is available in Canvas, navigate to the Canvas course site.
[1] Select the Namecoach Recorder from the left navigation
[2] Namecoach allows users to input a preferred name instead of your given official name. If applicable, enter a preferred name and record instead of your given name. For example, enter a variation of your name (i.e. nickname, abbreviated form, etc.) or your chosen name.
Type the pronouns that should be used by your peers and professors.
[3] Choose Web Recorder option to record your name from a computer.
[4] Click the Record button.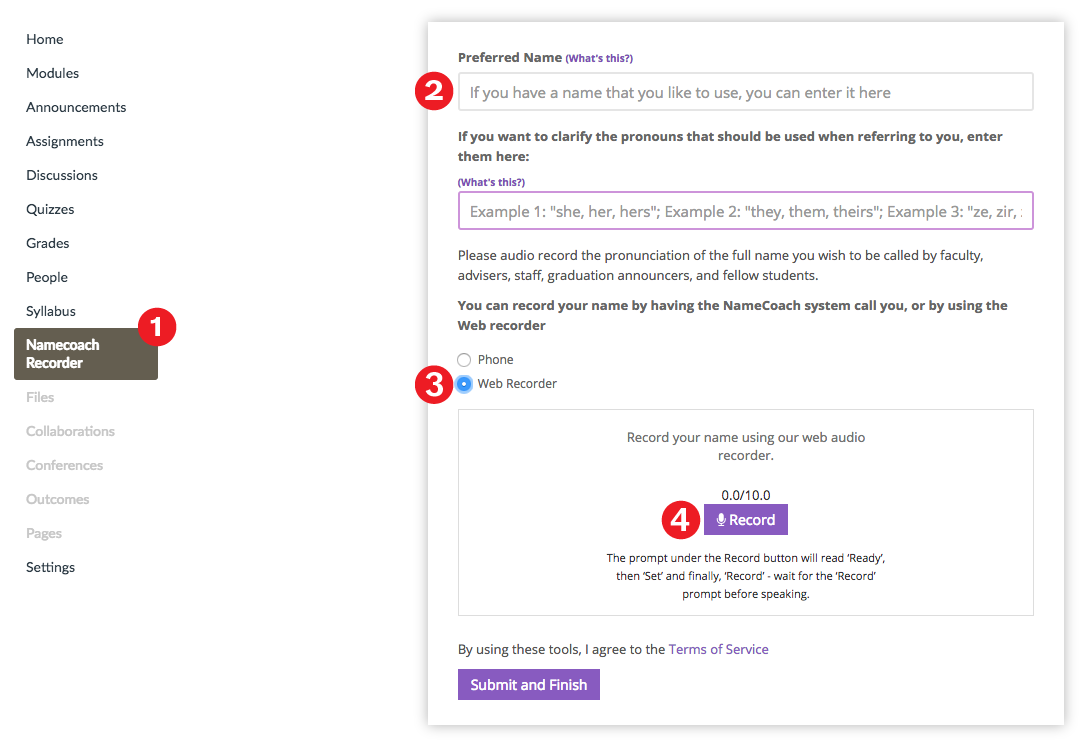 In your browser, allow name-coach.com access to your computer's microphone.

A timer will begin to alert you that Namecoach is recording.
Click the Stop button to finish recording. Note: Wait for the encoding message to complete before navigating away from the page.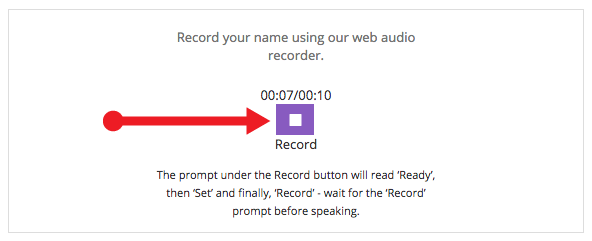 Listen to the recording, or click Record Again if you'd like to record a new audio file.
Click Submit and Finish
Check the separate Namecoach Roster tool to preview your audio recording and listen to your peers' recordings and learn about their pronouns and preferred names.
Contact Digital Learning & Design if you experience technical difficulties while using Namecoach.