You can move video individually or in bulk from one folder to another. Moving a video to a new folder will retain the same URL and embed and will inherit the new folder's permissions. This is different than copying a session.
Individual Video Move
Navigate to the folder (within or outside of Canvas) where the file resides and clicking on the Settings button of the file itself when you mouse over the thumbnail.

From the Overview window, click edit next to the Folder Name

Then Use the drop down menu to select or search for a Folder to move your recording to.

Once selecting the new folder Click Save and the recording with instantly be moved to the new folder.
Multiple/Bulk Video Move
You can only move multiple videos at once outside of Canvas, you can go direct to brown.hosted.panopto.com and navigate to your folder or from within Canvas click on the Open in Panopto button in the upper right corner of the Media Library.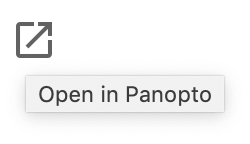 Once in the folder, you can hover over any video and click the check box of one or multiple videos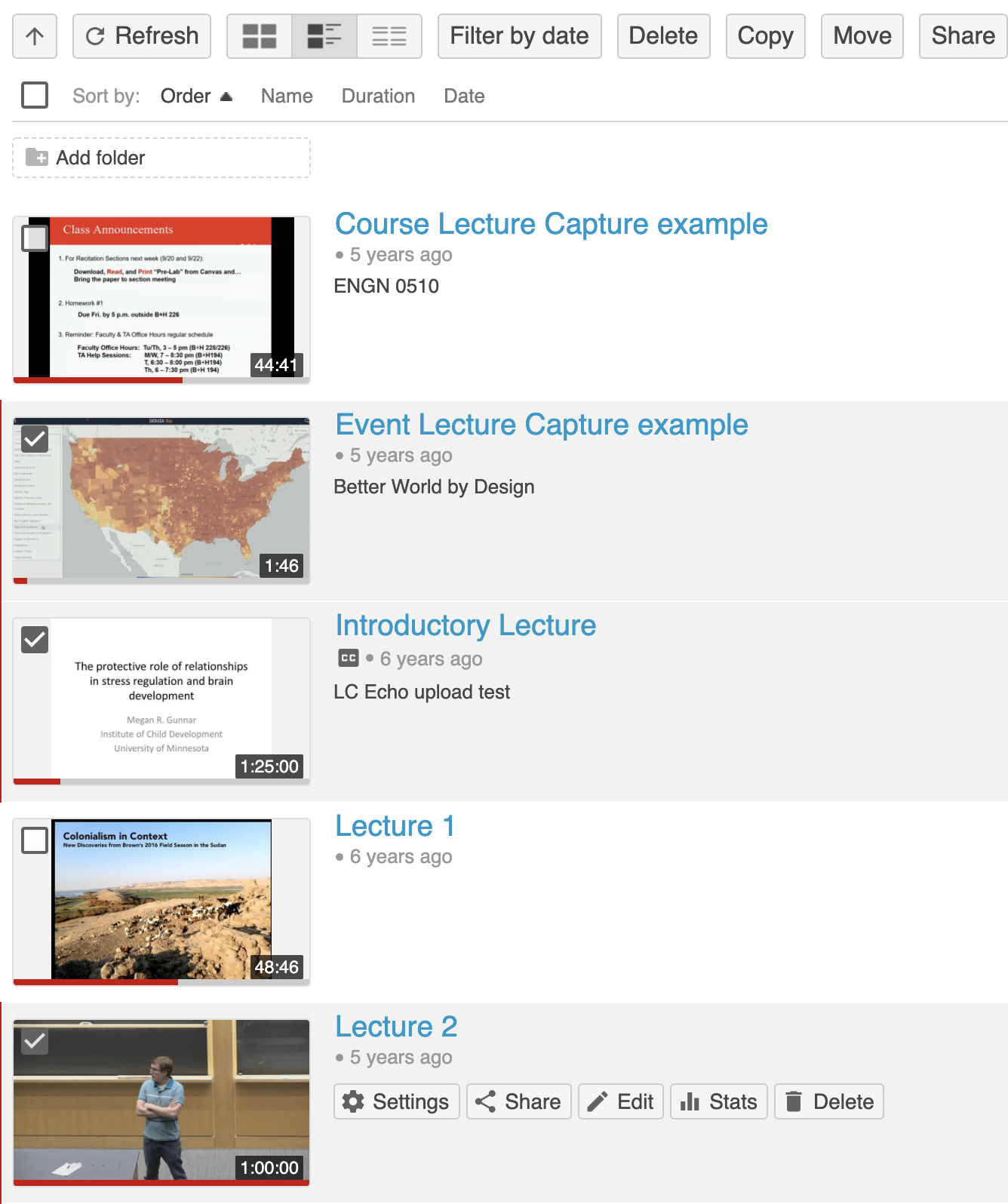 After selecting the video(s) you want to move, you can click the Move button at the top of the folder.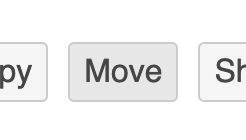 Then choose the folder you wish to move the content to via the drop down.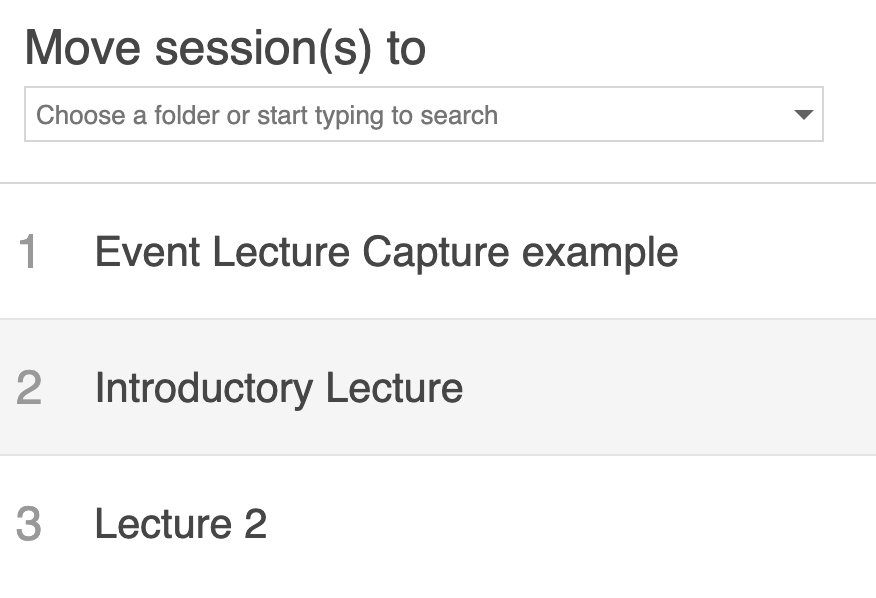 and select Move to complete the move to the new folder.

Contact media_services@brown.edu with any questions or issues with this process.