Namecoach is a service that allows students to create an audio recording to help professors and peers better pronounce their names.
Benefits of using Namecoach
Recording the pronunciation of names encourages professors and peers to learn the preferred pronunciation of a student's name. Namecoach also allows students to enter preferred pronouns, phonetic pronunciations, and enter an alternative name or pronunciation.

For example, a student named "Timothy" may opt to use "Tim" in class, a student named "Alex" may prefer "they/their/them" pronouns, or a student named "Gillian" may indicate their name phonetically pronounced as "GI-lee-en."
Getting started
Namecoach is available to everyone using Canvas and is also available for departments by setting up a Commencement roster.
All users can update their Namecoach profile by clicking on Account at the left, then on Settings: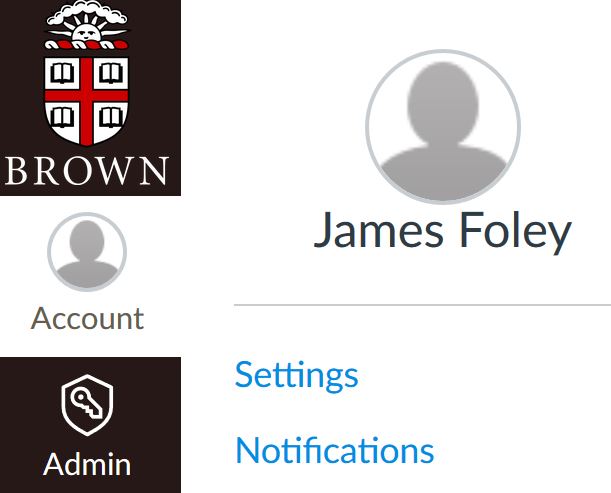 Then choose the option for Account Level Recorder: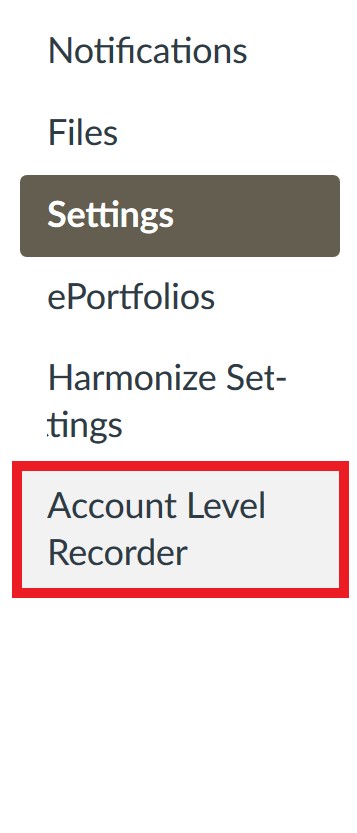 Activate Canvas apps for Namecoach Recorder and Roster
Log in to canvas.brown.edu
Navigate to your course site.
Click the Settings tool on the bottom left.
From the top of the page, select the Navigation tab.
Scroll to the bottom of the page to locate Namecoach Recorder and Namecoach Roster.
Drag and Drop both the Namecoach Recorder and Namecoach Roster tools from the bottom list of course tools to the top list of tools.
Click Save.
Learn more about using the Namecoach Recorder process.
Learn more about using Namecoach for Commencement.