Druva Installation
1.) Open the email you received from inSync and click on the password link. (You must do this within 24 hours of receiving the message. ) In the window that comes up, choose a password and enter it twice. Take note of the password you have chosen.
2.) Download the inSync client: https://downloads.druva.com/insync/#inSync_Client
3.) Run the installer. The prompts are self-explanatory.
4.) When the installer has completed, you will be invited to activate Druva (see below).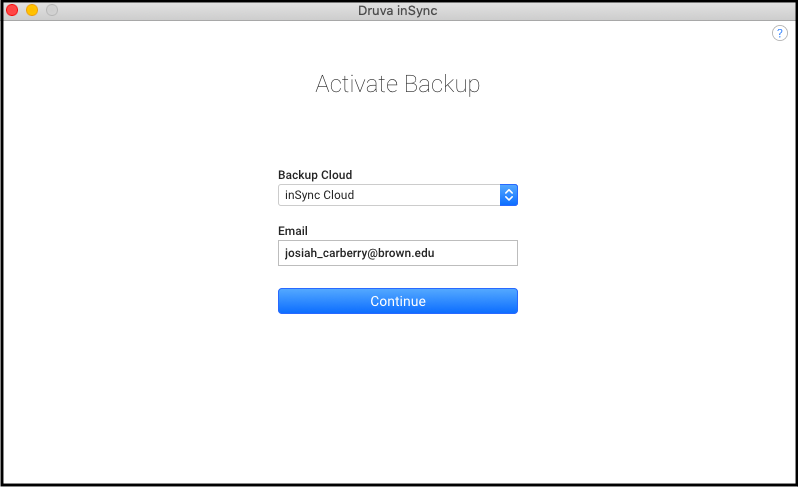 Enter your Brown email address and click Continue. Enter the password you selected in step 1. Druva should finalize the setup and begin your file backup.

By default, your Desktop and Documents folders will be backed up. You can add additional folders to the automatic backup by going into Druva preferences.