How to Access Online Movies in Canvas
All new media related to your course(s), inclusive of Online Movies, can now be found in the Media Library located in the left navigation in your Canvas course.
After opening the Media Library you should see a collection of all content related to the course. There should be a playlist for Online Movies.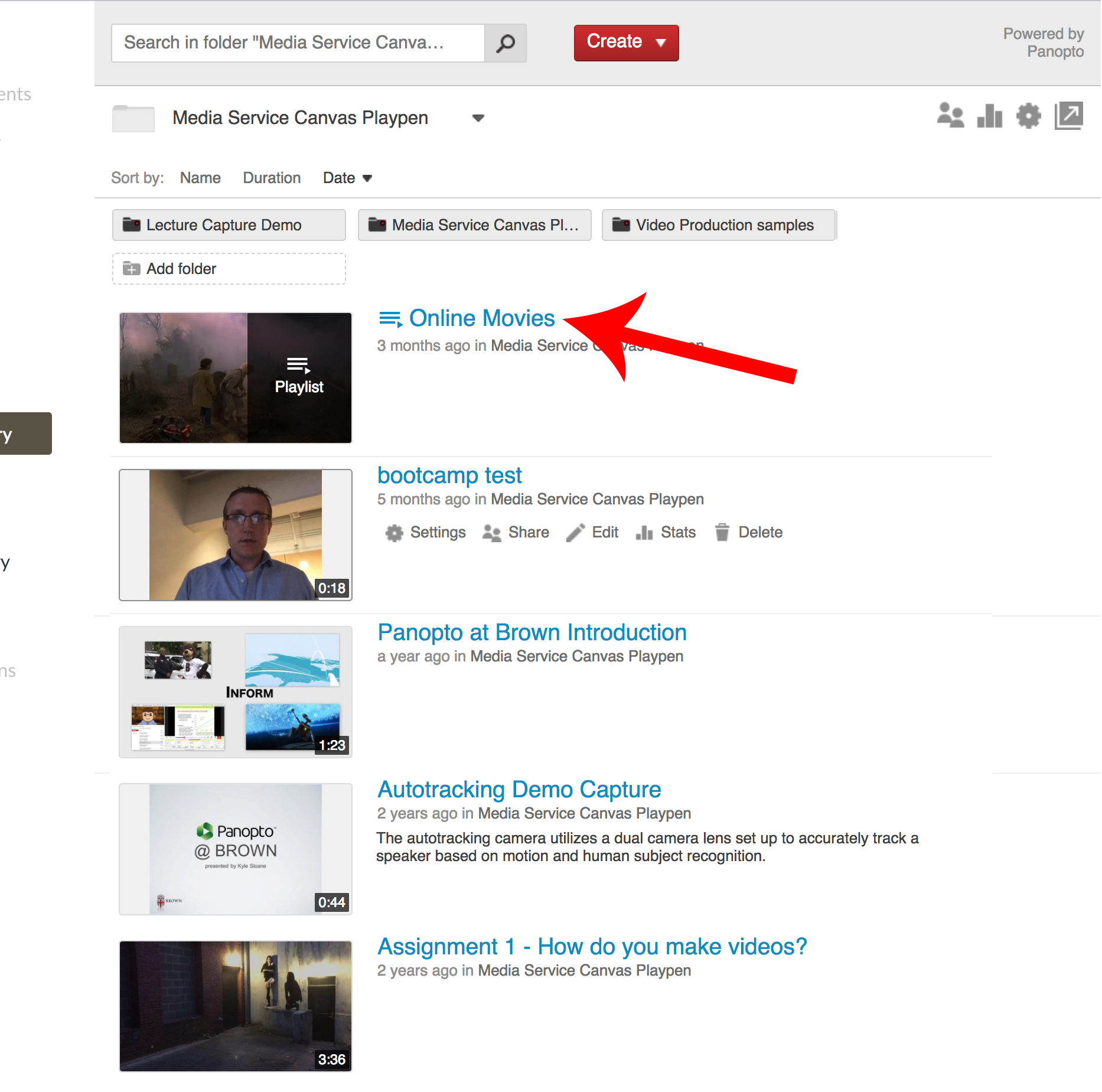 Selecting the Online Movies playlist will open the player and allow you to select a video from the drop down menu. If none are selected the player will begin the first film on the list and continue to autoplay unless manually stopped.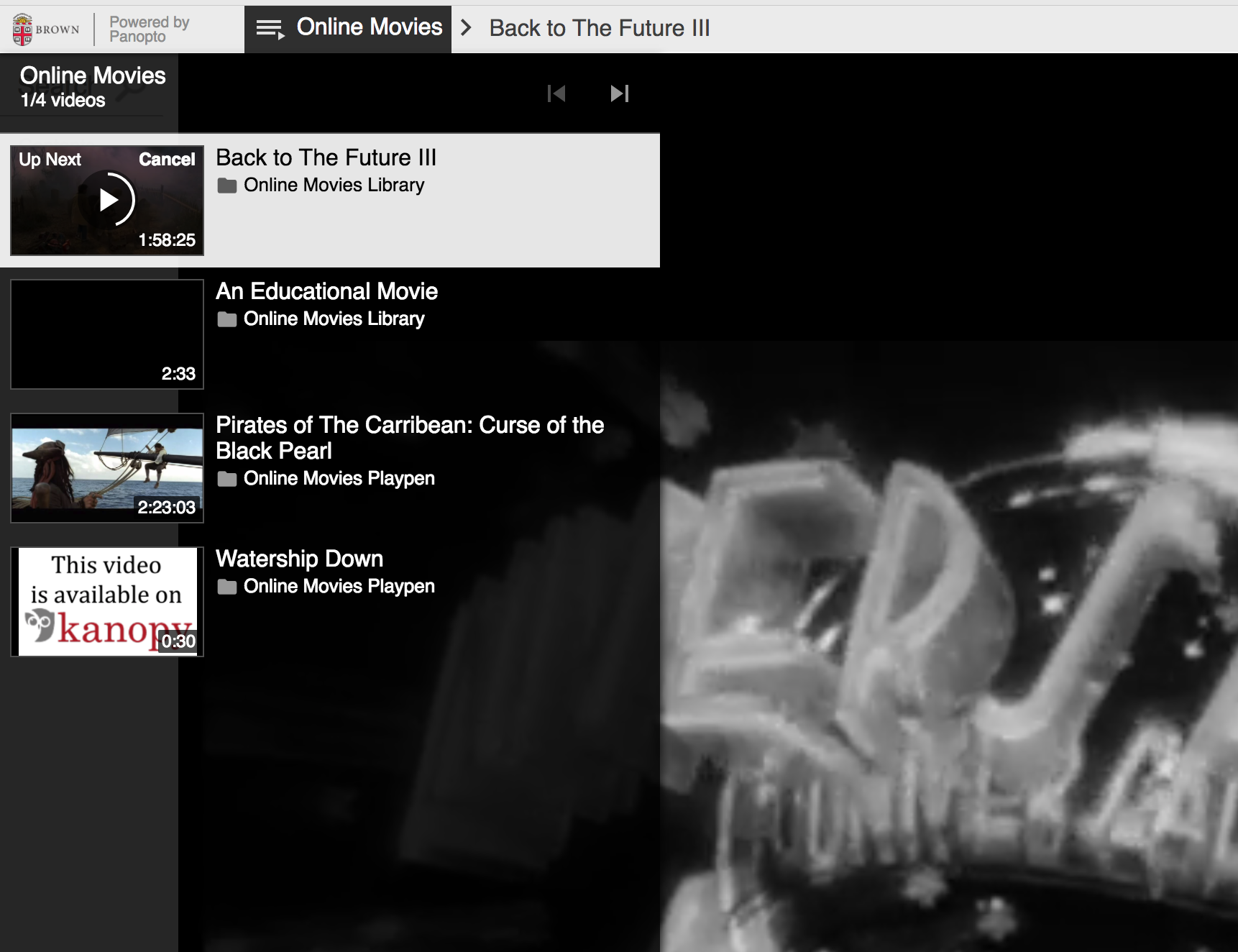 (Note: the playlist may content videos available from other sites such as Kanopy, users have the option to watch them within the Panopto window or can redirect to the external website.)
Select the movie you want to watch and it will begin playing in the player window.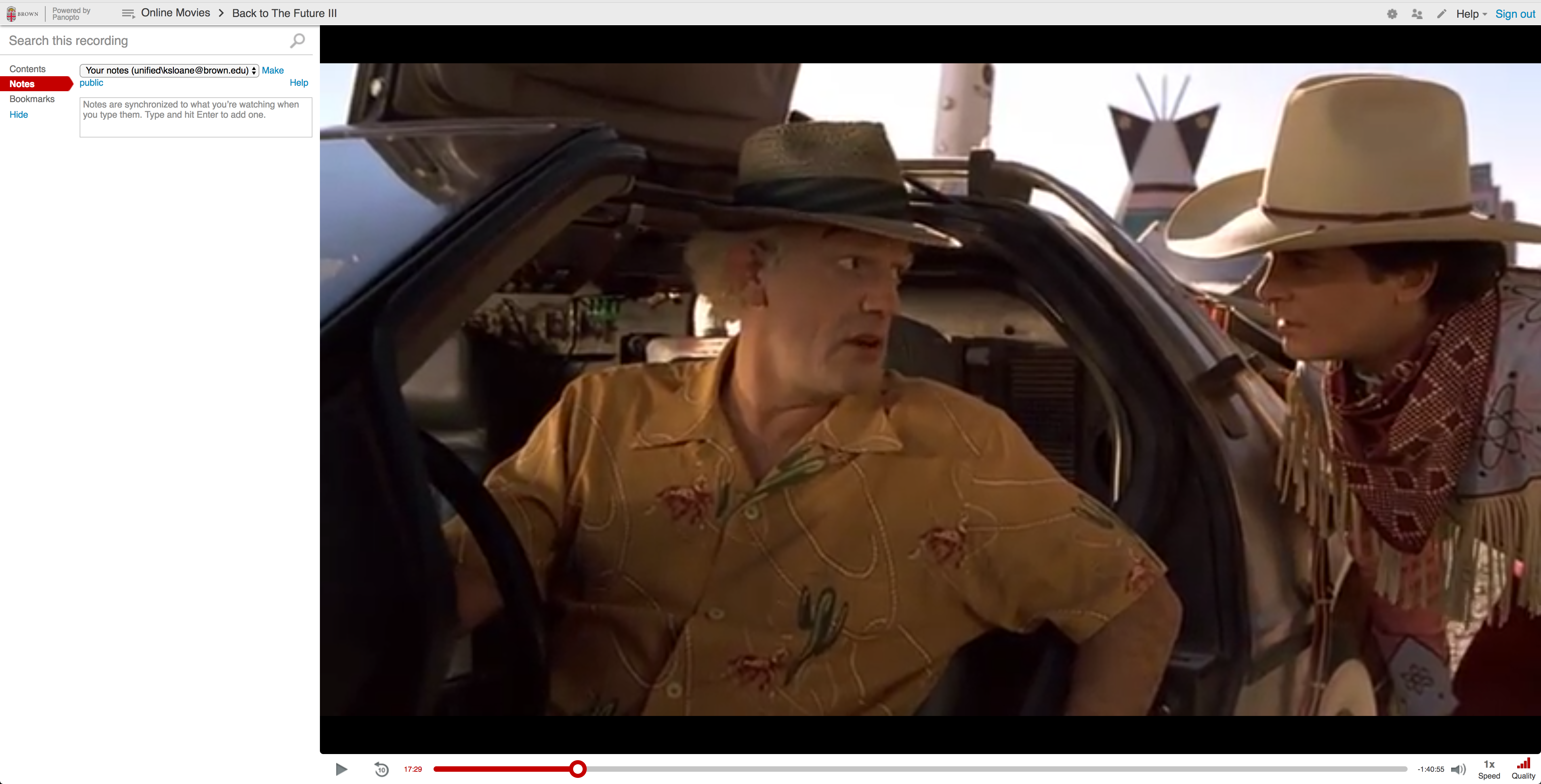 While viewing you will have options to
select full screen viewing
add personal notes
adjust volume
adjust playback speed
change viewing quality
To return to the course folder simply close the movie tab.
If you return at a later date, the player will remember where you last left off the video and begin playing from your last viewing point.