Shared mailboxes allow your department to create a standalone address that can be used to send and receive mail, instead of using a personal account. Once a shared mailbox has been created, you can access it as a delegate via the instructions below.
1. Open your personal @brown.edu mailbox.
2. In the top right corner, click your profile bubble that contains the Brown logo: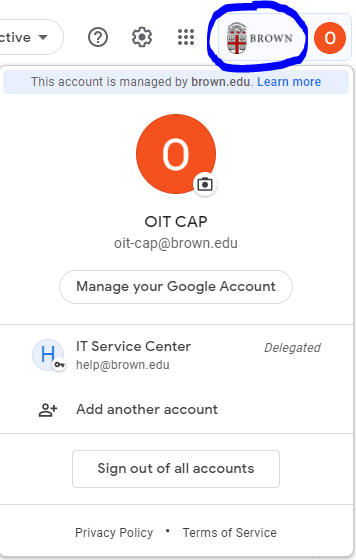 You will see any shared mailboxes that are delegated to you listed, with the word "Delegated" in italics.
3. Click on the mailbox you wish to use and a new browser tab should open. You can verify that you are accessing the shared mailbox as a delegate by looking for the small key icon in the profile bubble.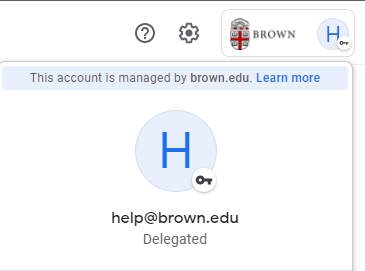 You can now manage this inbox and send out messages as the shared address. If you have any questions, please do not hesitate to reach out to the IT Service Center at 401-863-4357 or online at https://helpchat.brown.edu.