When embedding a video from the Panopto Media Library onto a Canvas page you must click the Media Library button in the Canvas page editor.

The video selection window will open and default to the content of the folder for the course you are currently in.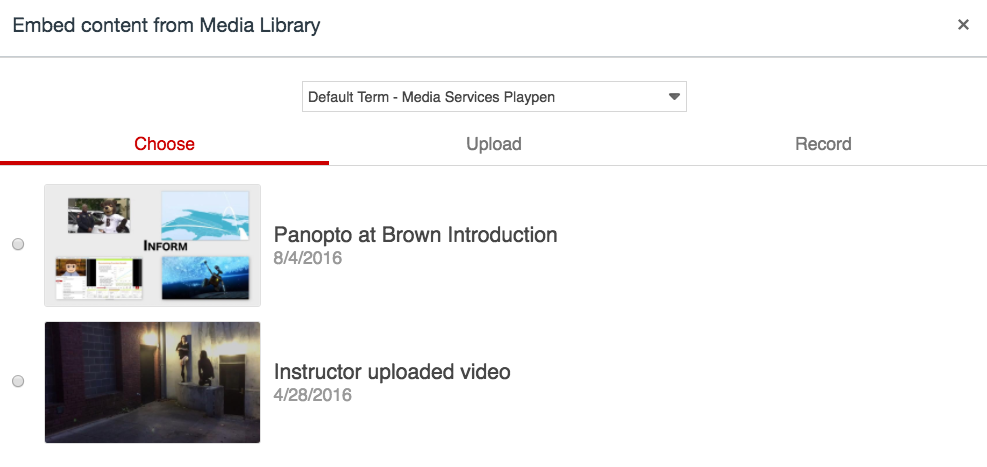 If you prefer to embed a video from a different folder you must change the folder in the drop down menu.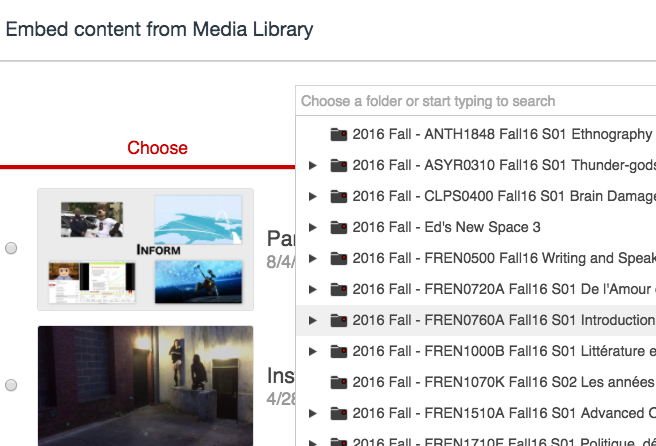 In addition to choosing a video currently in your Media Library you can either upload a new video to the folder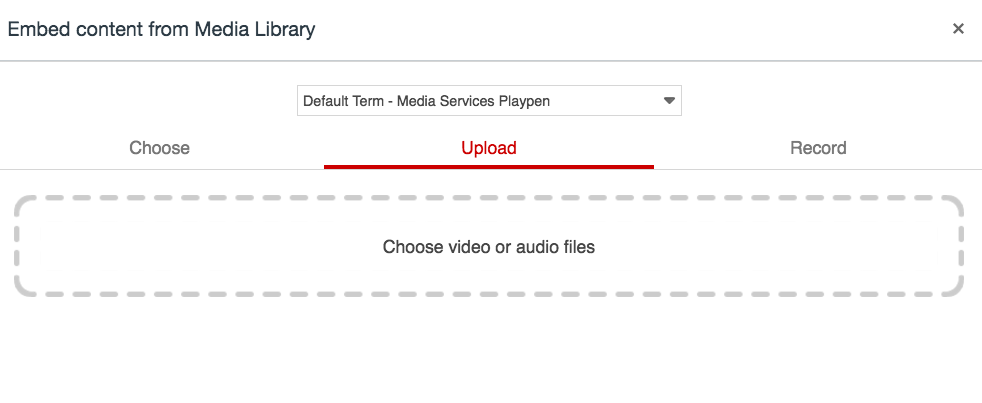 or record a new video (this option will allow you to choose to launch/install the local Panopto Recorder or open the browser-based Panopto Capture)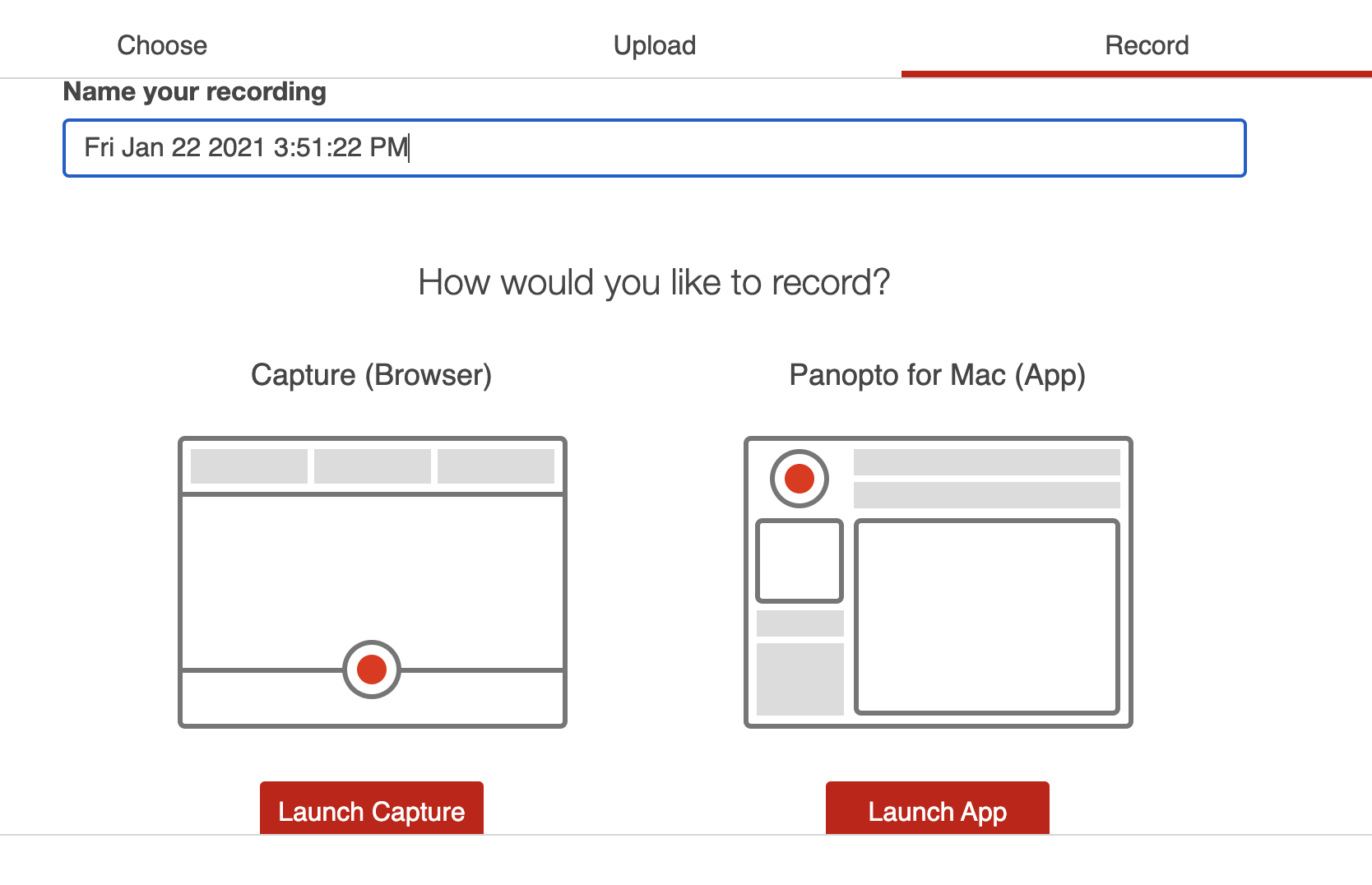 Once you have found and selected your video(s)

Click on Insert in the bottom right of the window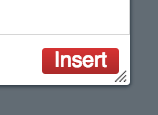 This will return you to the Canvas page editor. You can either Save or Save&Publish the page

The video will now appear embedded in the Canvas page for playback. NOTE: All permissions originally set on the video will be enforced on the embedded video.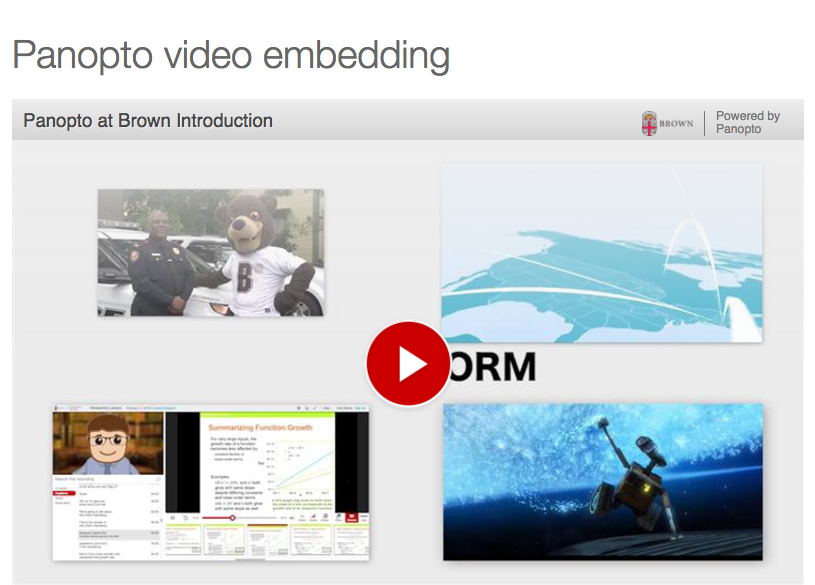 To learn about sharing and changing permissions on a video you own read How to Share content in Panopto