Users can bookmark specific times in a recording that you want to return to.
Upon logging in via brown.hosted.panopto.com or through Canvas, click to view a video you'd like to bookmark.
On the left-hand side of the player, click on Bookmarks

Once you click the bookmark button Enter a note in the text box, and hit enter. This will save your bookmark.

If you click on the "16:11" area you will move the session playback to this time. New bookmarks correlate to the current time location of the playhead.
You can add as many Bookmarks as you would like.
To return to your bookmarked spots in a video at a later date, return to the Panopto home page, you will now see a Bookmarked section that has the number of however many bookmarks you've created.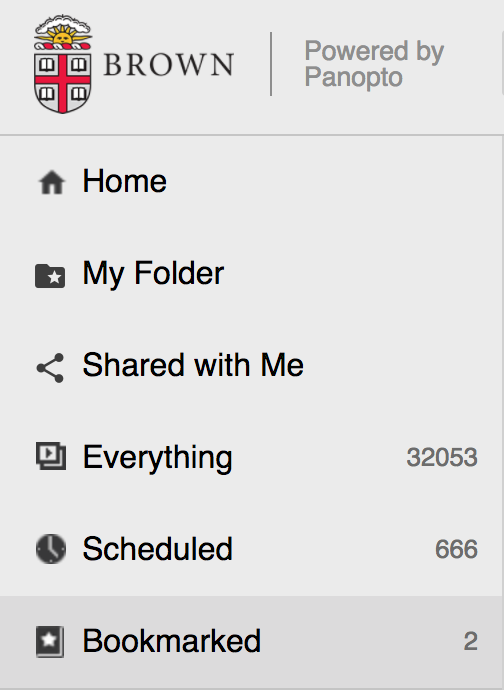 Click on one of the bookmarks you created. This will open the video and resume playback at the selected time you've bookmarked. You can remove a bookmark by clicking the three dots and selecting Delete or you can Edit the bookmark.

Note: You can send these bookedmarked viewing URL's to other viewers. Just copy and paste the URL generated by your bookmark link by right clicking on the bookmark text and copying link address.