You can create Canvas pages, assignments, quizzes, and discussions directly from Modules.
To do so, click on the "+" sign in the upper right-hand corner of the module where you would like the item to appear.

Then from the drop-down menu, select the item you would like to add.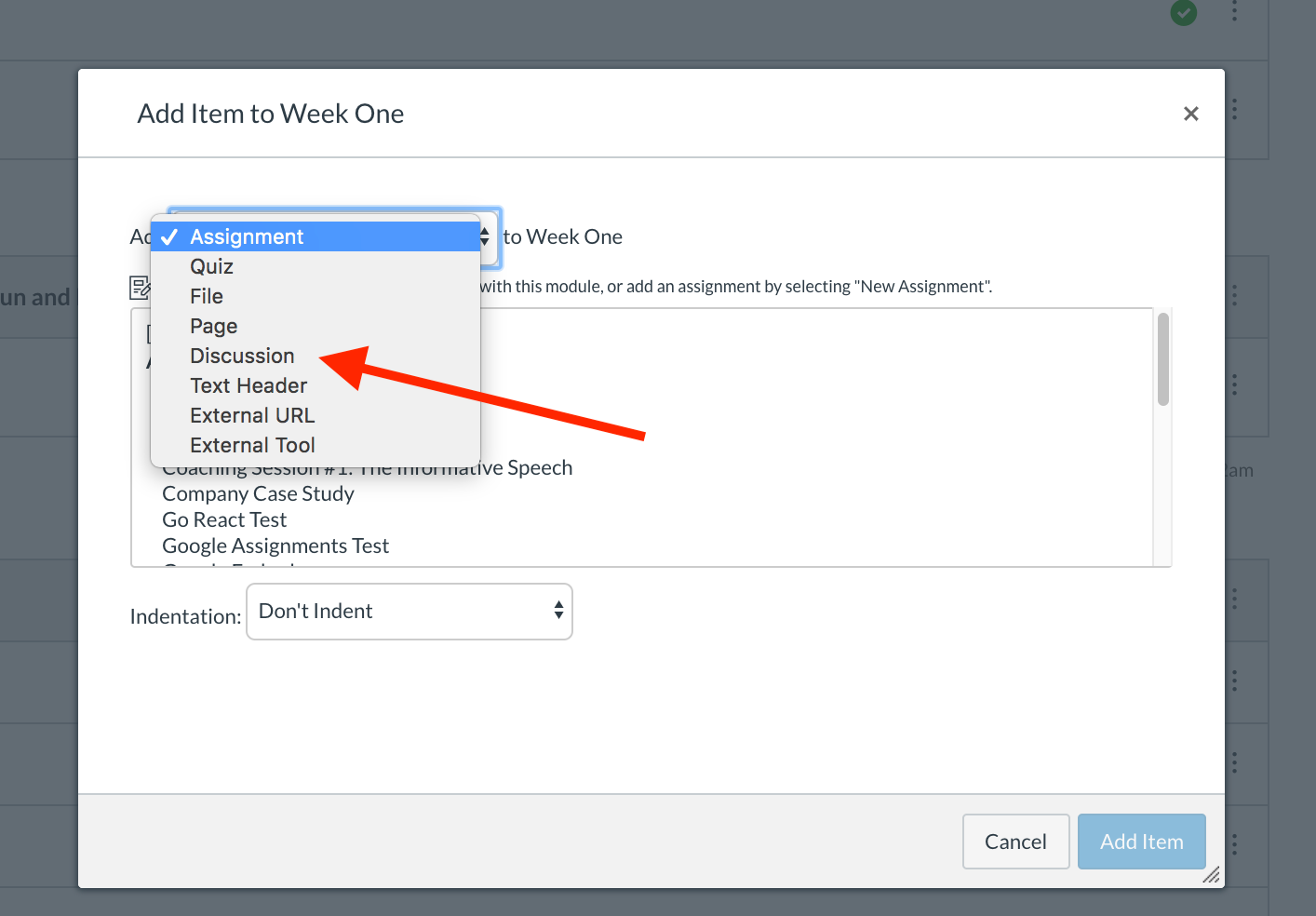 Then select "New Topic."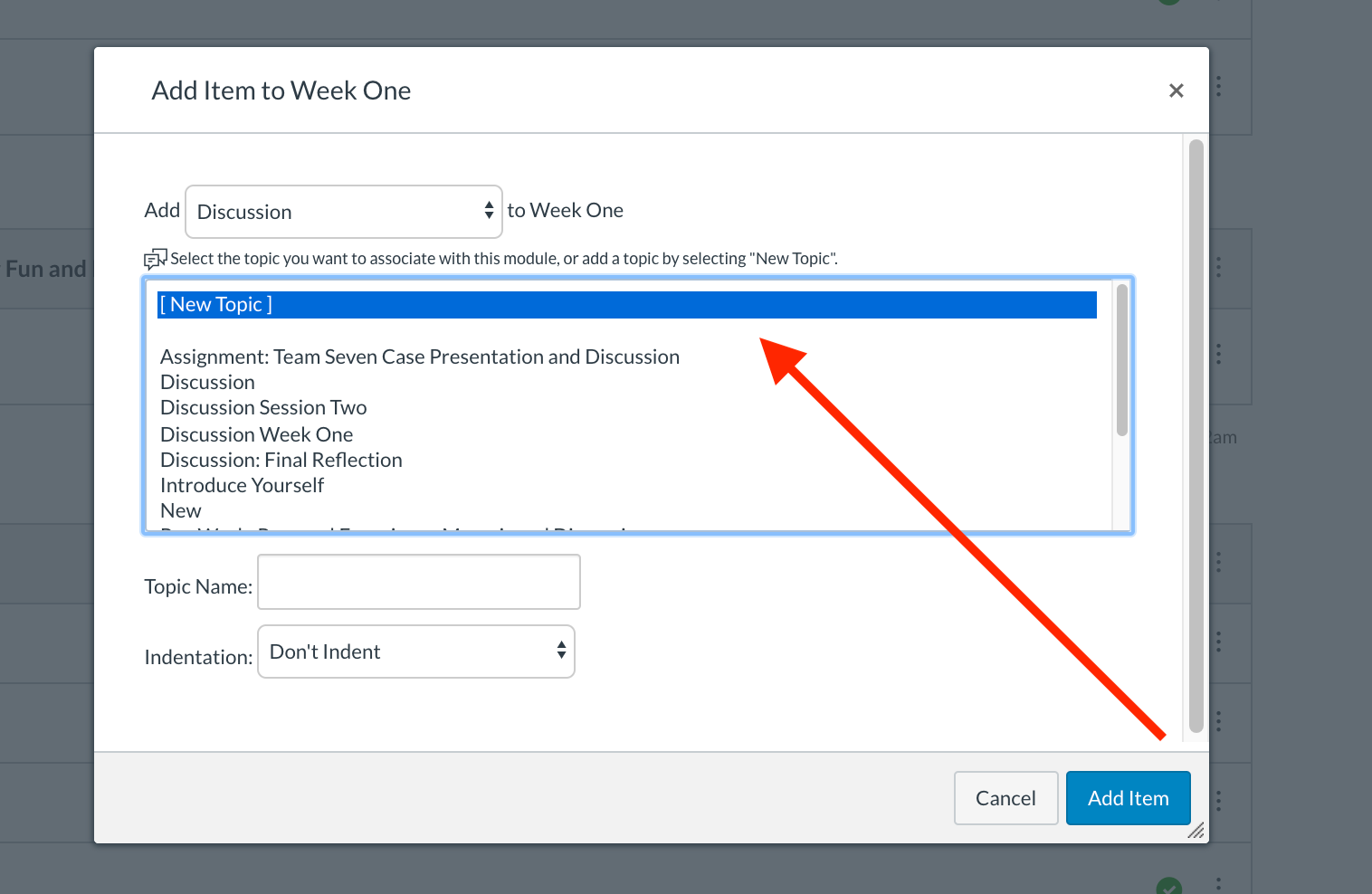 Give the item a name. Then select "Add Item."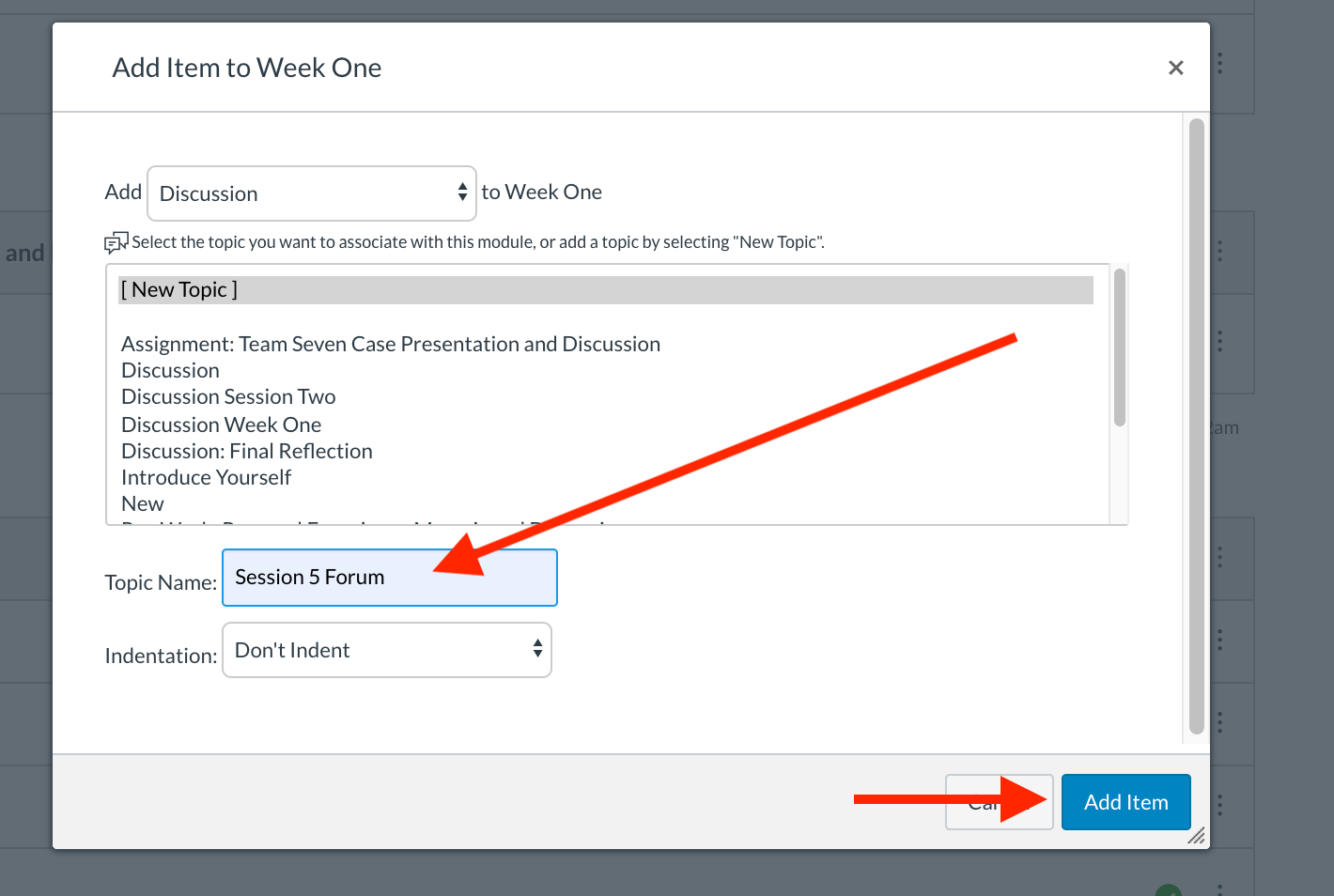 You will see the new item appear at the bottom of the module in which you created it. Drag it to where you would like it to appear and, when you are ready, publish it.