If you're having difficulty logging onto the wireless network, make sure your username and password are working by going to https://myaccount.brown.edu and logging in. You can contact the IT Service Center for username and password issues or you continue to have issues connecting to the WiFi.
---
First, download Cloudpat from the play store.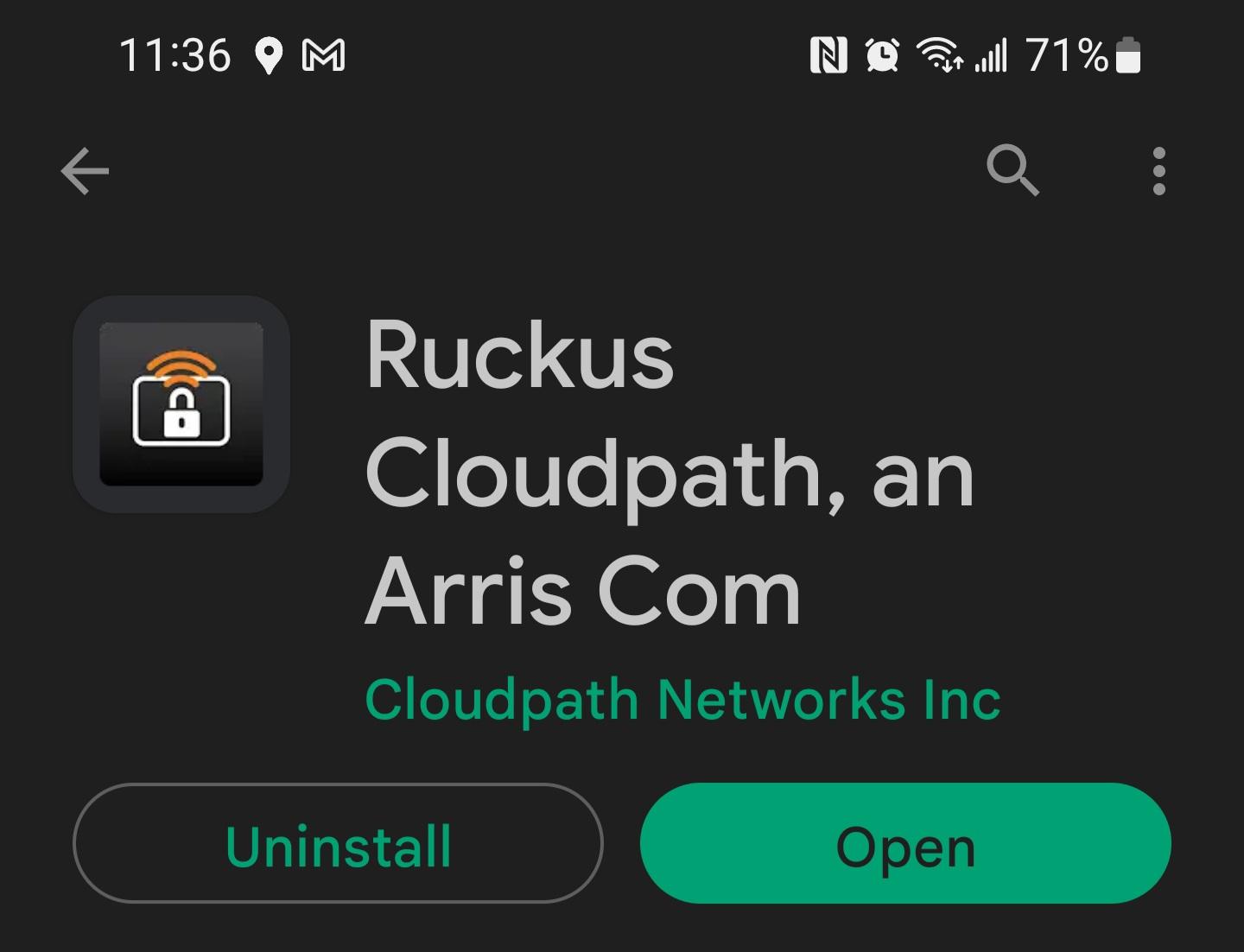 Go To wifi.brown.edu
While on Brown-Guest, Or Cell Network, Open your phone browser and go to wifi.brown.edu and follow the onscreen steps.
Brown (secure)
Brown (secure) WiFi uses your Brown username and password. Make sure to use your username in all lowercase letters. Using an uppercase letter will cause an authentication issue.
Eduroam
Eduroam uses your Brown username@brown.edu and password. This is your short Brown username, not your Brown email address.
Make Sure to Type your Username with Lower Case Letters.
---
THIS OPTION IS ONLY FOR OLDER ANDROID VERSIONS AND FOR OLDER CHROME OS VERSIONS.
Manual Settings
If the default method does not work, you can just tap on Brown within your wifi list and plugin the following. This is not recommended as it is not secure.
SSID
Brown --OR-- eduroam
Security
802.1x EAP
EAP Method
PEAP
Phase 2 Authentication
MSCHAPV2
CA certificate
(unspecified)
Identity

Brown - Use your Brown username (all lower case)

eduroam - User you Brown Username in this format: username@brown.edu

Anonymous Identity
[LEAVE BLANK]
Password
This will be your Brown Password