BrownGroups folders and groups you have the option of enabling them in Google. If you select "Yes" to "Enable in Google" you are then presented with a suggested Google group name which you have the option to edit. Before Fall 2016, these names are not being checked in the University's namespace so it will seem possible to create a BrownGroup name that already exists. This will not impact the existing group.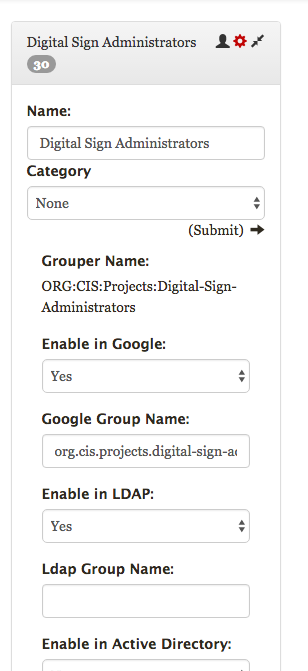 Advantages of enabling a group in Google include:
You can now use this Group Name to send email and meeting invitations to everyone in the group
You can share Google documents with this group name rather than giving each individual access.
Once you enable the group in Google, you will not be able to manage the membership through Google Groups. Membership management must be done through BrownGroups.