Bind a Mac to AD.BROWN.EDU
By not tying to a specific domain controller, it allows us to get the first available controller in our setup.

It does requires you to be a Level 1 or Level 2 Delegate (CAP form) in order to bind but I was able to bind using the appropriate DNS entry without picking one of the domain controllers.
User experience tab: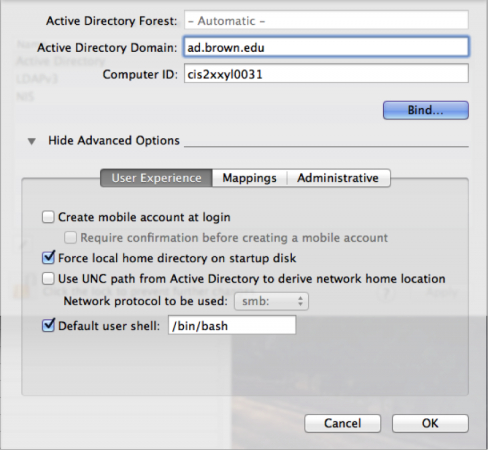 Mappings tab: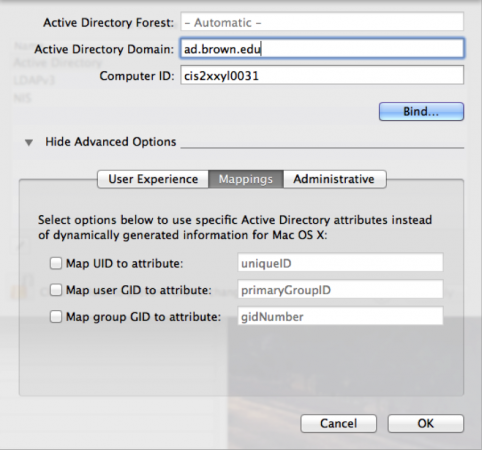 Administrative tab: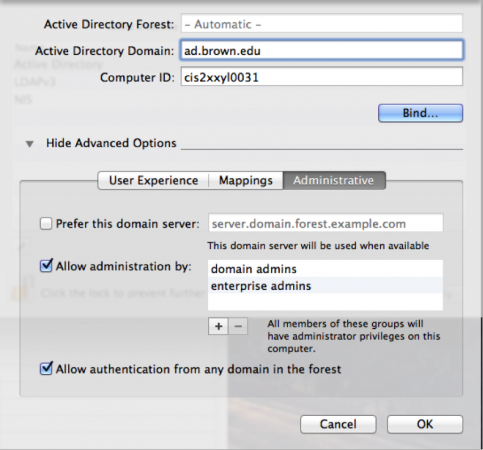 Authentication
Enter your username and password.For Computer OU, entering the specific path will allow you to drop the computer into the correct OU.
EXAMPLE:
OU=Accounting,OU=Controller,OU=ITSCManaged,OU=CIS Managed,OU=Departments,DC=AD,DC=Brown,DC=Edu
OU Lookup: (requires Shibboleth authentication)http://www.brown.edu/cis/services/support-consultants/lookup/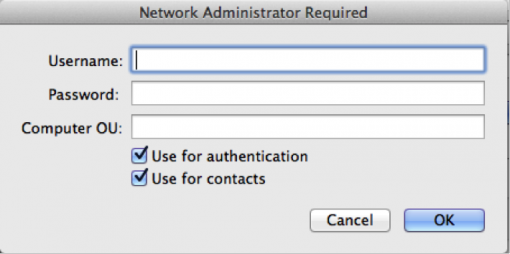 Enter your credentials.
Check both "Use authentication and contacts"
Click OK.

Note: If the Mac's clock is off even by a minute or two, it can cause errors that will prevent binding. Make sure the clock is sync'ed.