How To Add Slides to you Panopto Recording
Find the session you would like to add your slide deck within, and click 'Edit'




Once the editor has launched, on the left-hand side you will find the Slides tab. Here you are able to add in your Powerpoint slides by selecting 'Add a presentation'.
Browse to your Powerpoint file on your computer and hit OK.




Once your deck has been uploaded. Click the 'Plus' icon to start manually adding in slides. You will see a new stream appear within your editor. Click anywhere within the new stream to add the slide in at the selected time.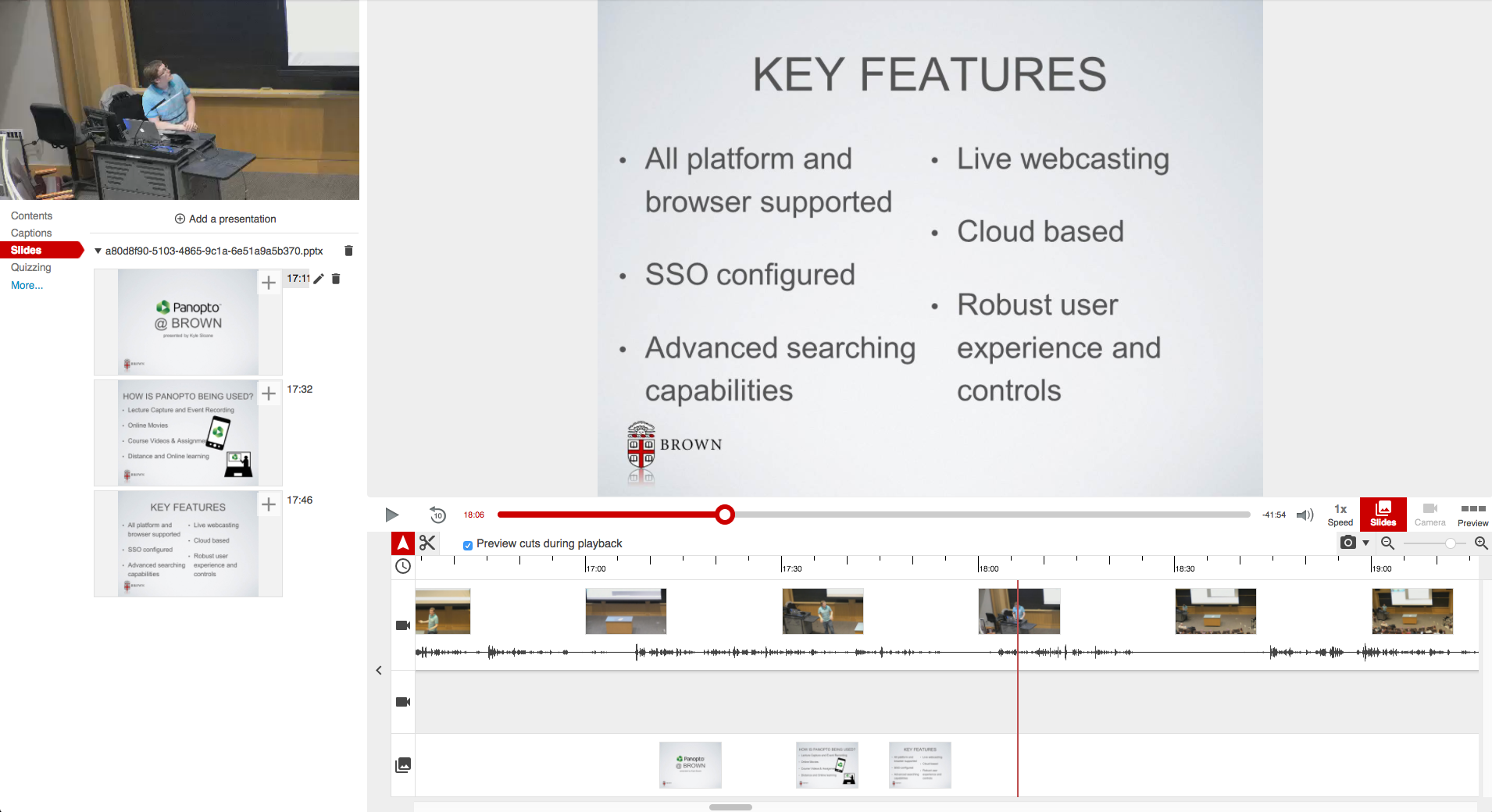 Note: You are able to add multiple instances of a single slide on the timeline by repeating these steps.

To remove a Powerpoint slide from the session, simply click the slide in the timeline and select the 'Trash Can' icon.