Go to the Media Library in Canvas and begin playing the movie the class is discussing.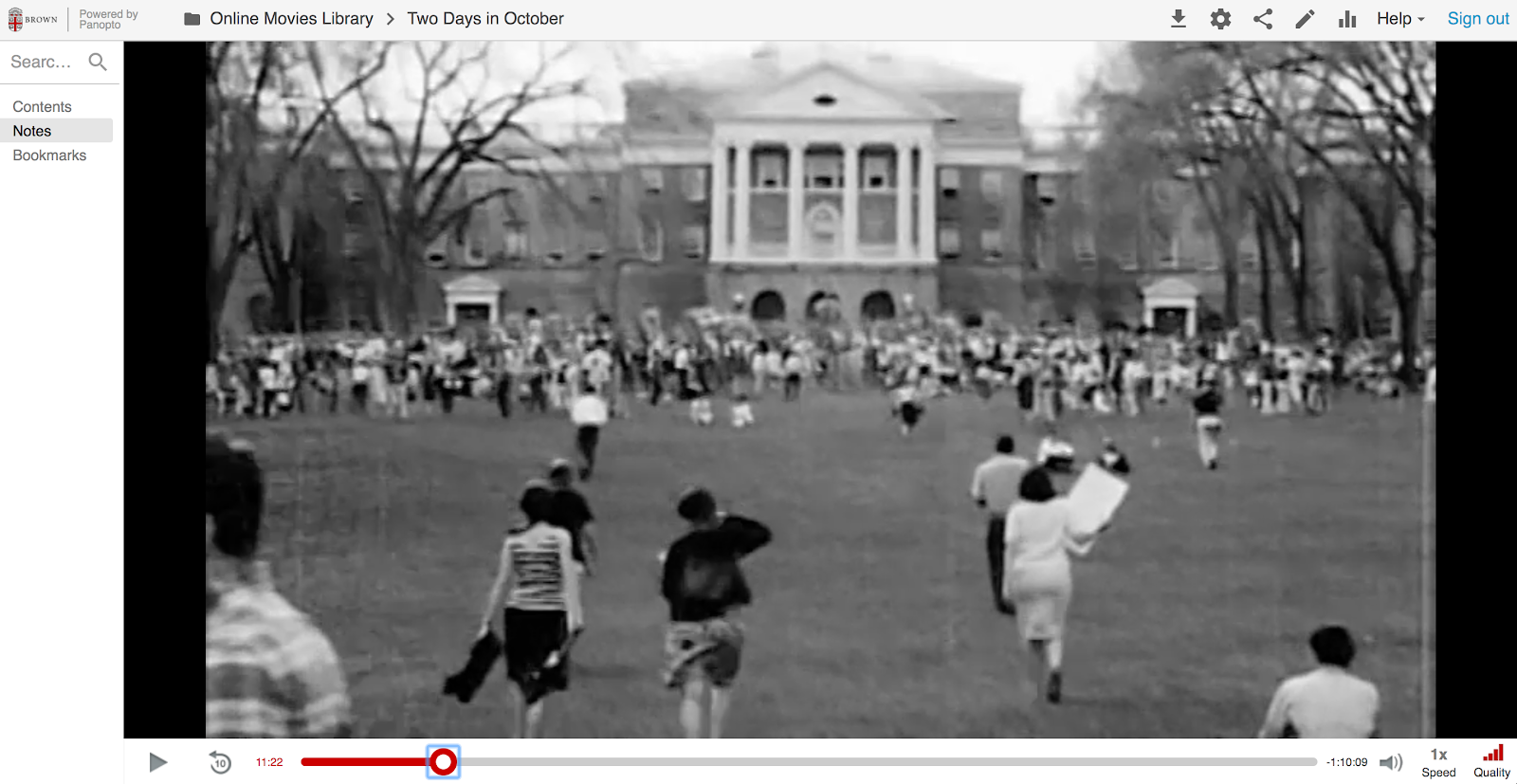 2. Click on "Notes" in the left sidebar menu.

3. Next, click on "Join a channel…"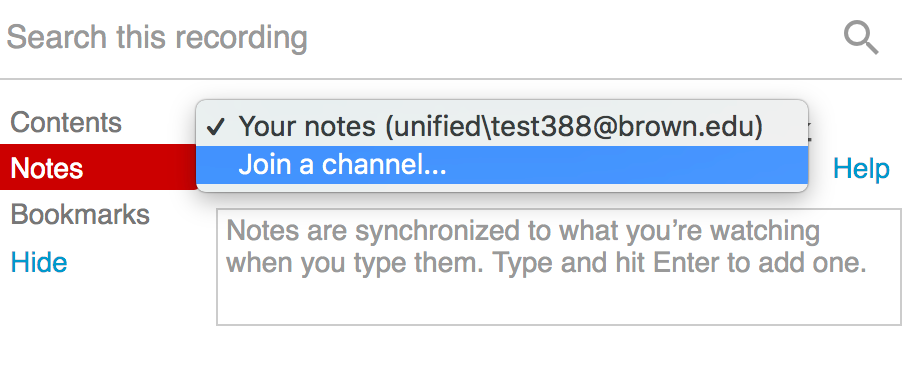 4. Type in your class channel in the format COURSE CODE-SECTION(if applicable)-SEMESTER-PROF LAST NAME (ex. with sections: FREN0400-S01-FALL20-SMITH; ex. with no sections: HIST1350J-FALL20-DOE).
Make sure you type in the class channel name correctly, or else no one will be able to see your notes. Ask your instructor to confirm the name if they are asking you to follow this process.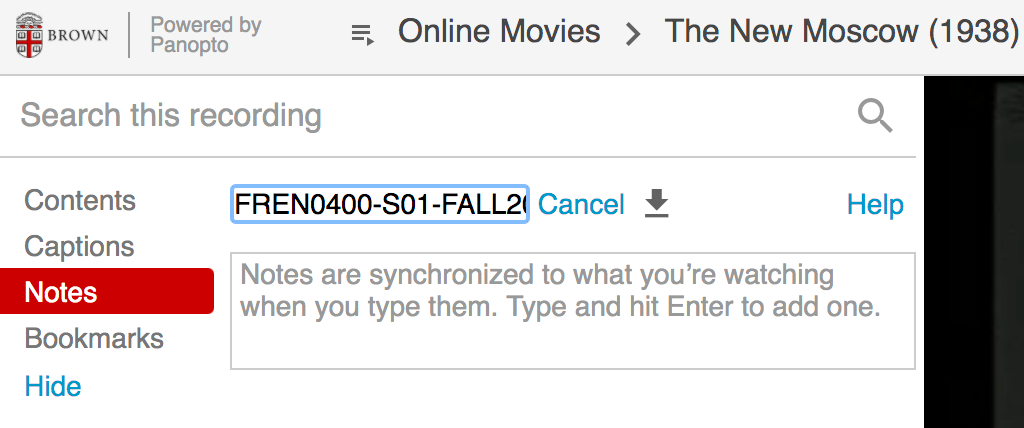 Now you can add timed notes to the video that will only be visible to your class.
5. Use the playhead to navigate through the video and add your notes in the sidebar on the left.


If you hover over your notes, you will be able to click on the three dots on the right side and choose to edit or delete your note.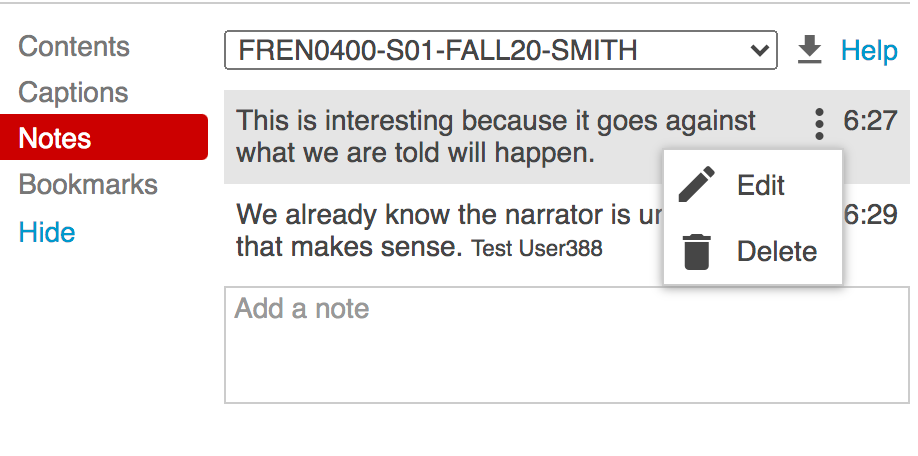 The list of notes will look something like this.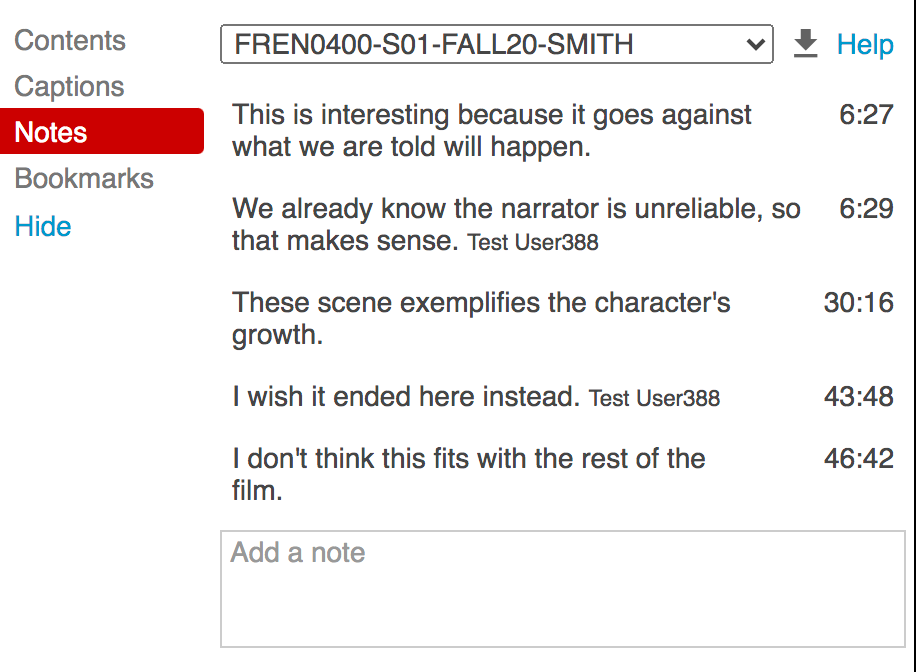 Notes posted by other students in the class will have their names next to them, so you can identify who posted the other notes (in this case "Test User388").
You will have to refresh the page and re-join the notes channel to view recent notes posted by others.