Congratulations on taking the step to make your Brown email account (or personal Gmail account) more secure by enabling two-step verification!
Because you have two-step verification set up, your email password won't work when trying to set up the email account on an iPhone or iPad. Instead, you need to generate a separate authentication password to set up email on your phone or tablet.
NOTE: Current IOS 9.3.2 and higher does not require this steps.
On New IOS you will be prompted to go to settings to update password. You will enter current password. Then you will be warned about two step verification and it will ask you to send a text code to your phone. You can enter this code and your phone will be registered.
iOS Below 9.3.2 Please follow this steps.
1. On your computer, log in to your Brown Email Account.
2. Click on this link: https://security.google.com/settings/security/apppasswords
3. You will see a page that allows you to generate app passwords.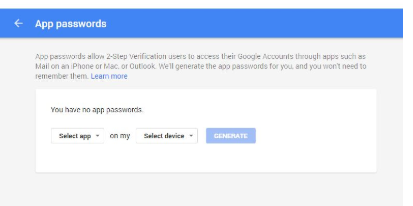 4. From the dropdown menus, select Mail and the type of device you want to use, for example, an iPhone.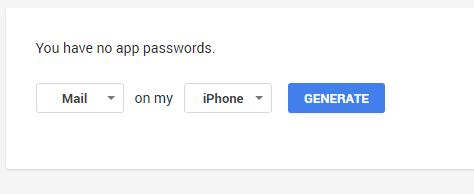 5. After making your selection, click Generate, This will generate a password.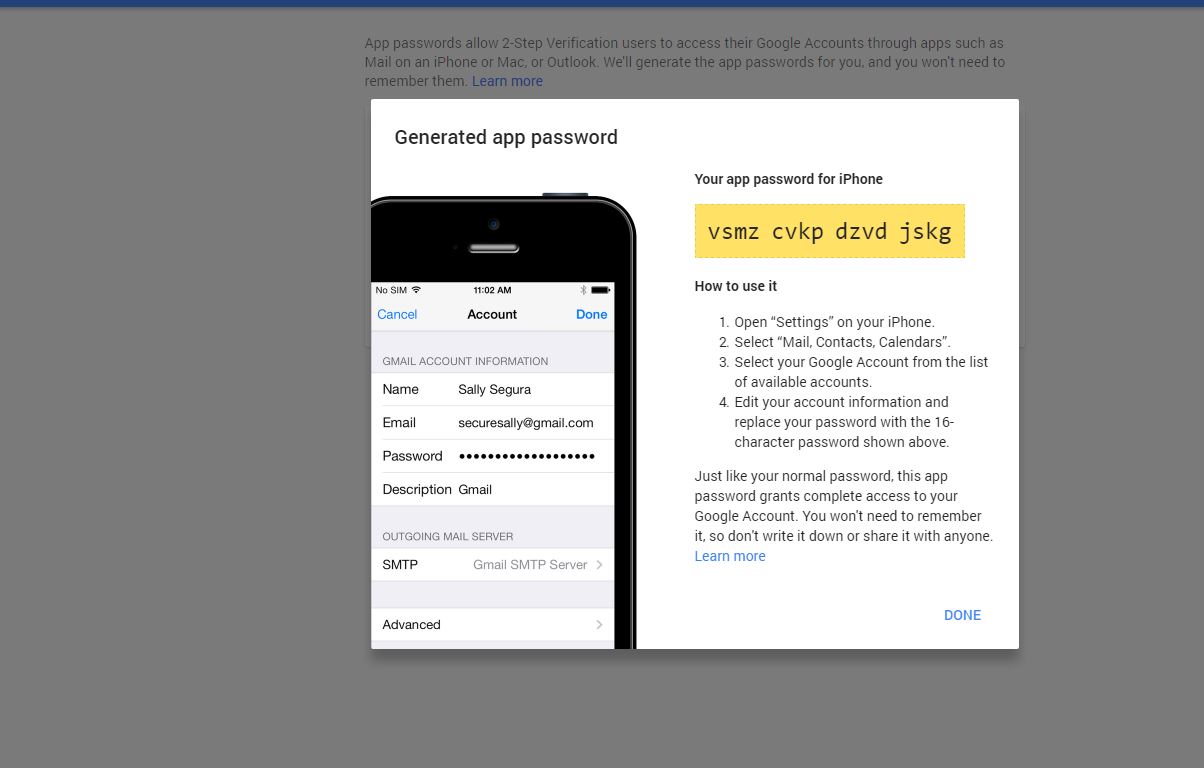 6. On your mobile device, go to Settings, then Mail Settings. Find your Brown email account. Where it asks for a password, type the code shown in the last step.