Make sure you have the Canvas app installed before you get started: https://ithelp.brown.edu/kb/articles/use-the-canvas-mobile-app-to-access-canvas-courses
1 - Install the Adobe Scan iOS or Android app from the Apple Store or Play Store
2 - Launch Adobe Scan and select "Sign In" under the heading "or Use an Adobe ID"
3 - On the next Page, choose "Sign in with an Enterprise ID"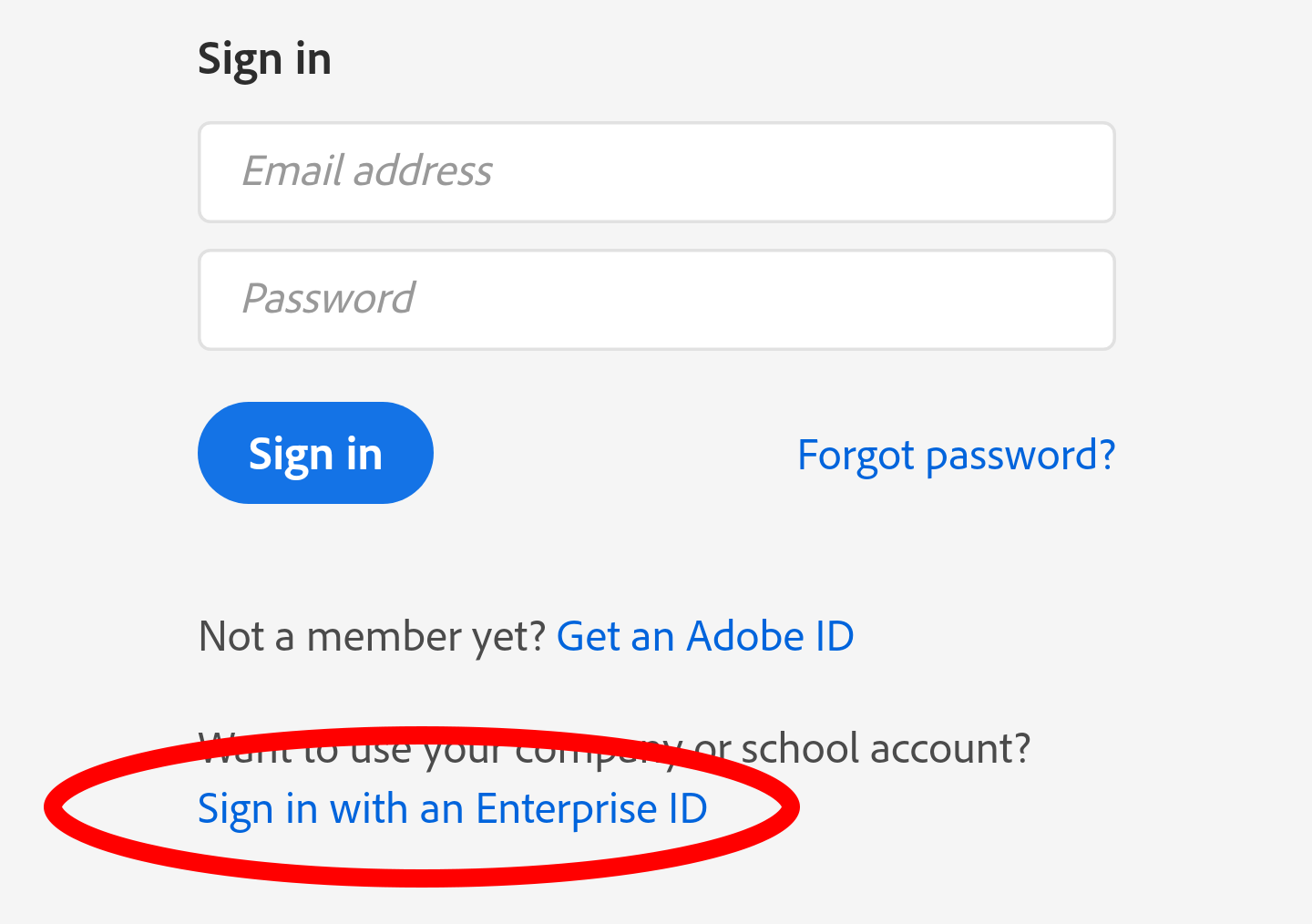 4 - Enter your Brown email address and select "Sign in with an Enterprise ID" again. Do not enter a password.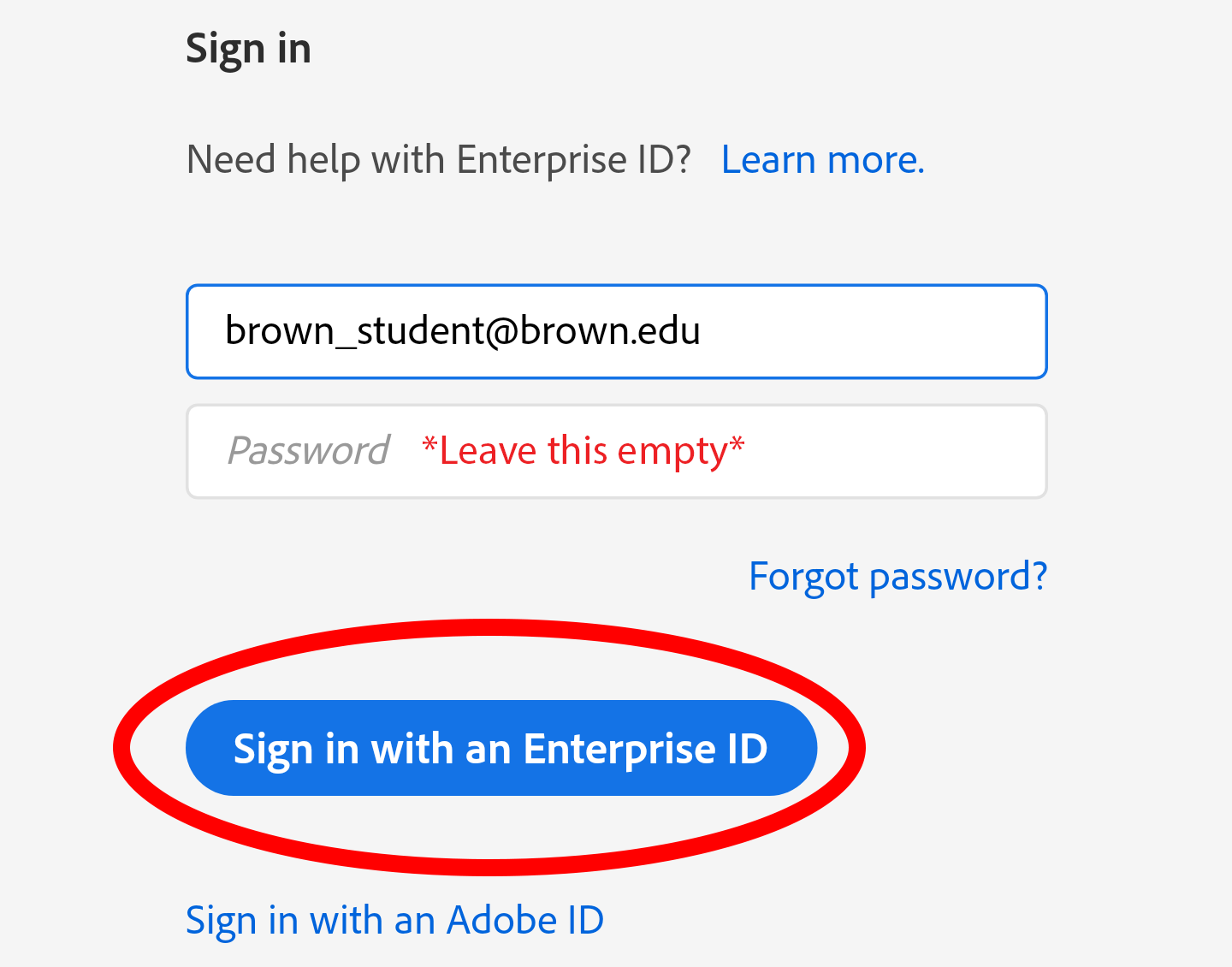 5 - On the following page, select the button labeled "Enterprise ID." Follow the prompts using your Brown ID and Duo Two-Factor Authentication.
6 - The app will now start searching for a document within the camera frame. As a document appears, it will ask you to hold steady while it captures each page automatically. If there is no document, you can press the button at the bottom to take a photo manually. Once you have taken your photo(s), select the thumbnail image in the lower right to view your scan.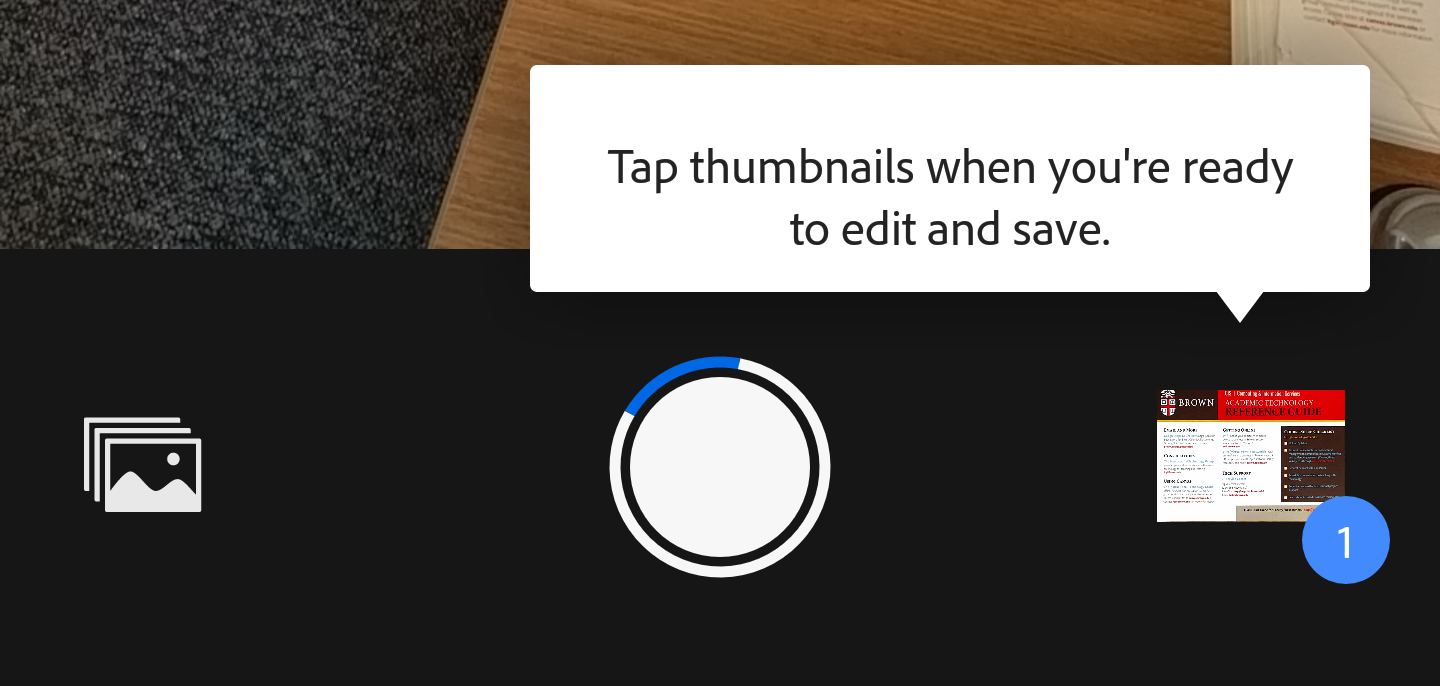 7 - You can rename the file at the top and make the following modifications using the tools at the bottom:
Reorder the pages

Crop the image

Rotate the image

Choose the original type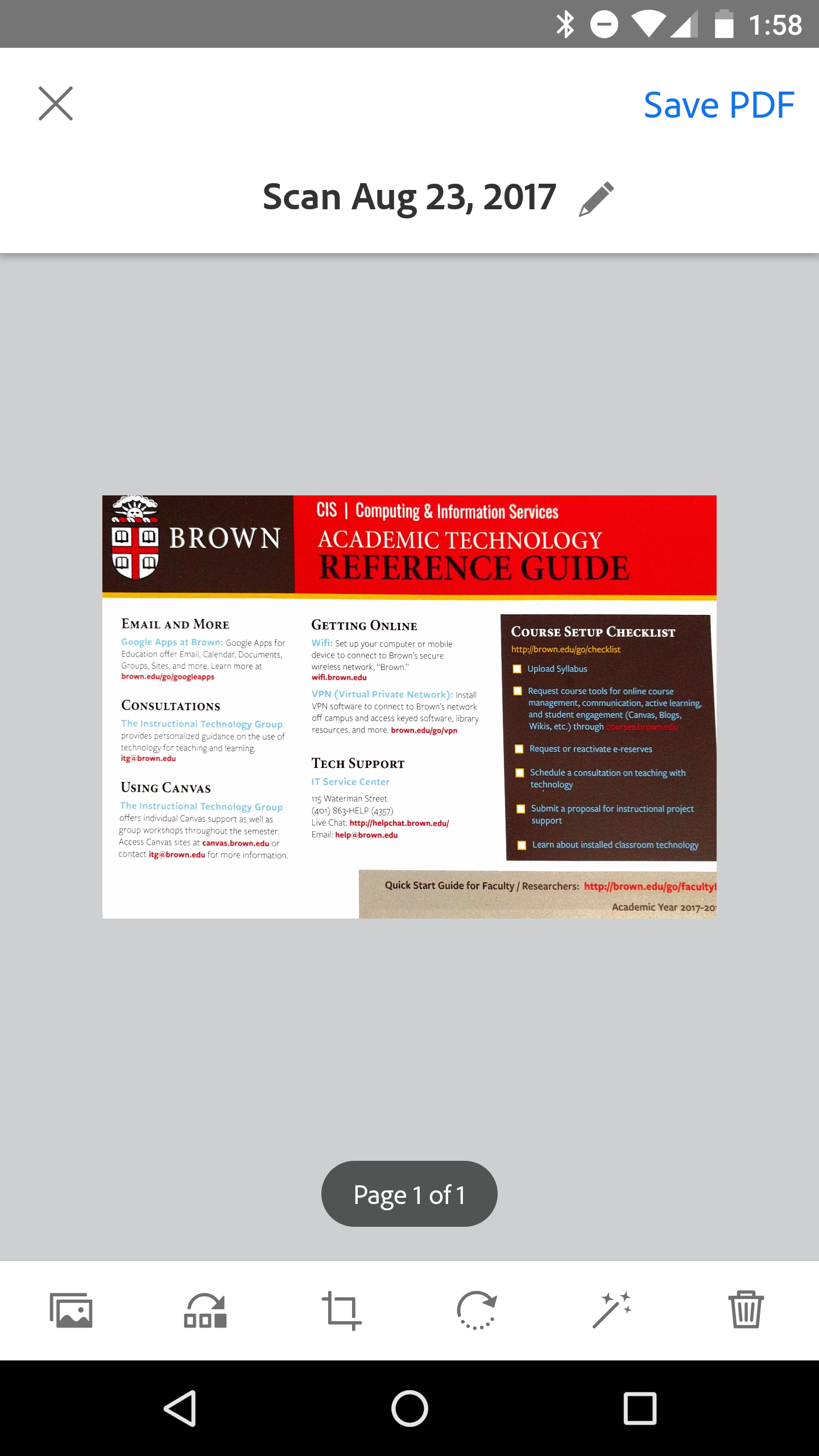 8 - When you select Save, you can no longer edit the image. The application will scan the pdf for text and upload it to your Adobe Cloud storage. Select the Share button below your image and select "Share File."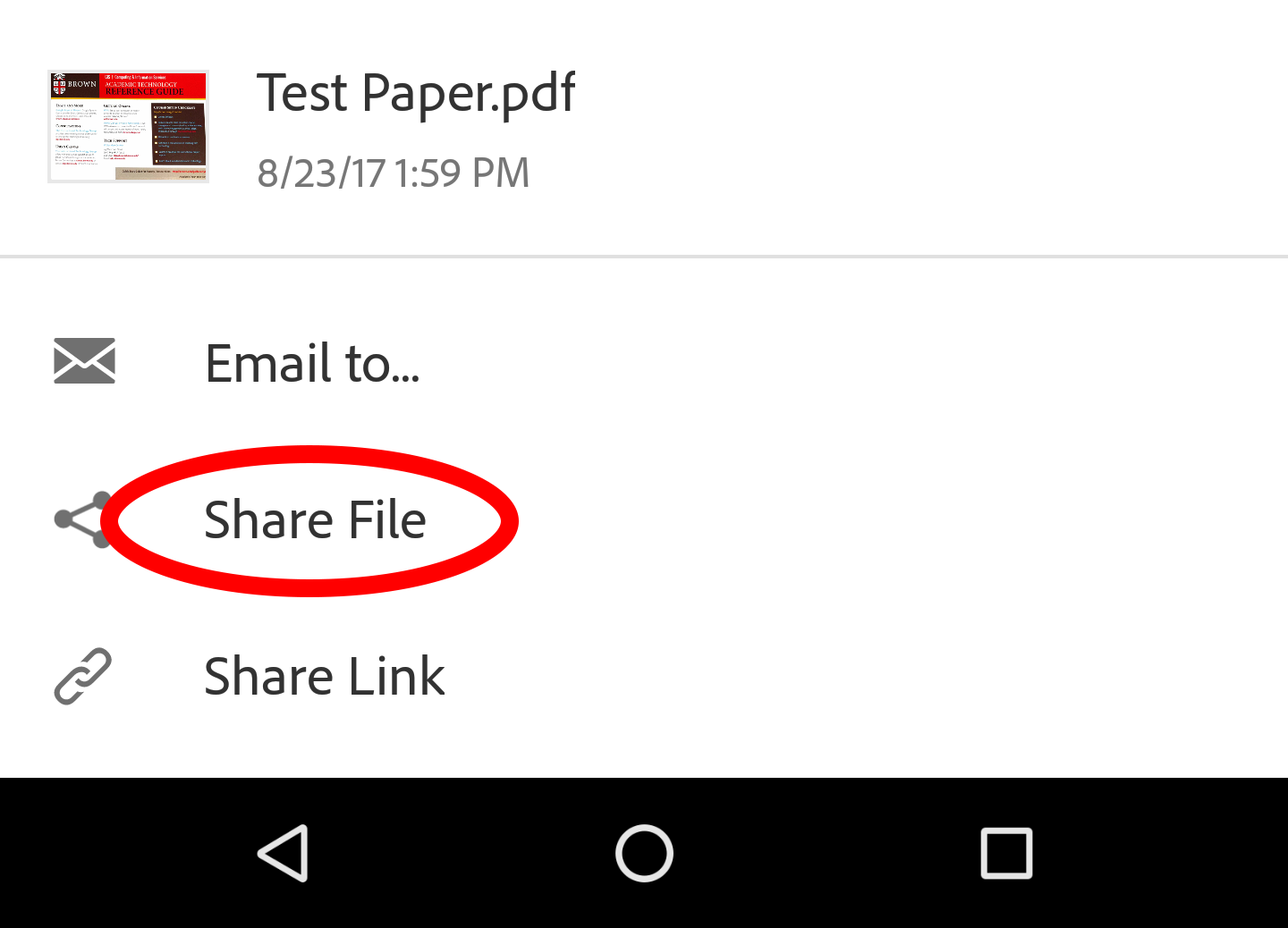 9 - Then select the Canvas app: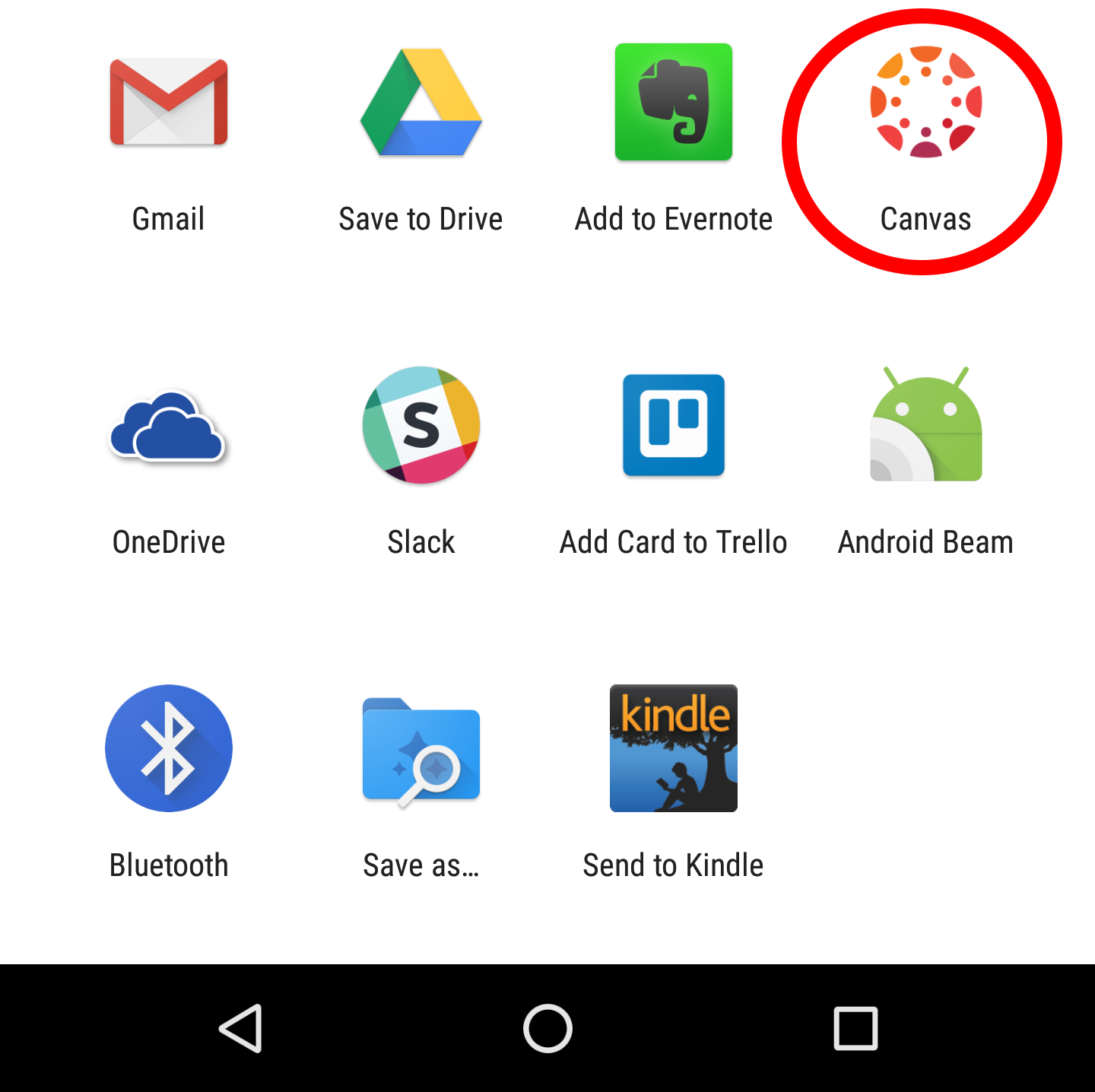 10 - Choose "Submit Assignment" and find your course and assignment in the drop-down menus and select "Next."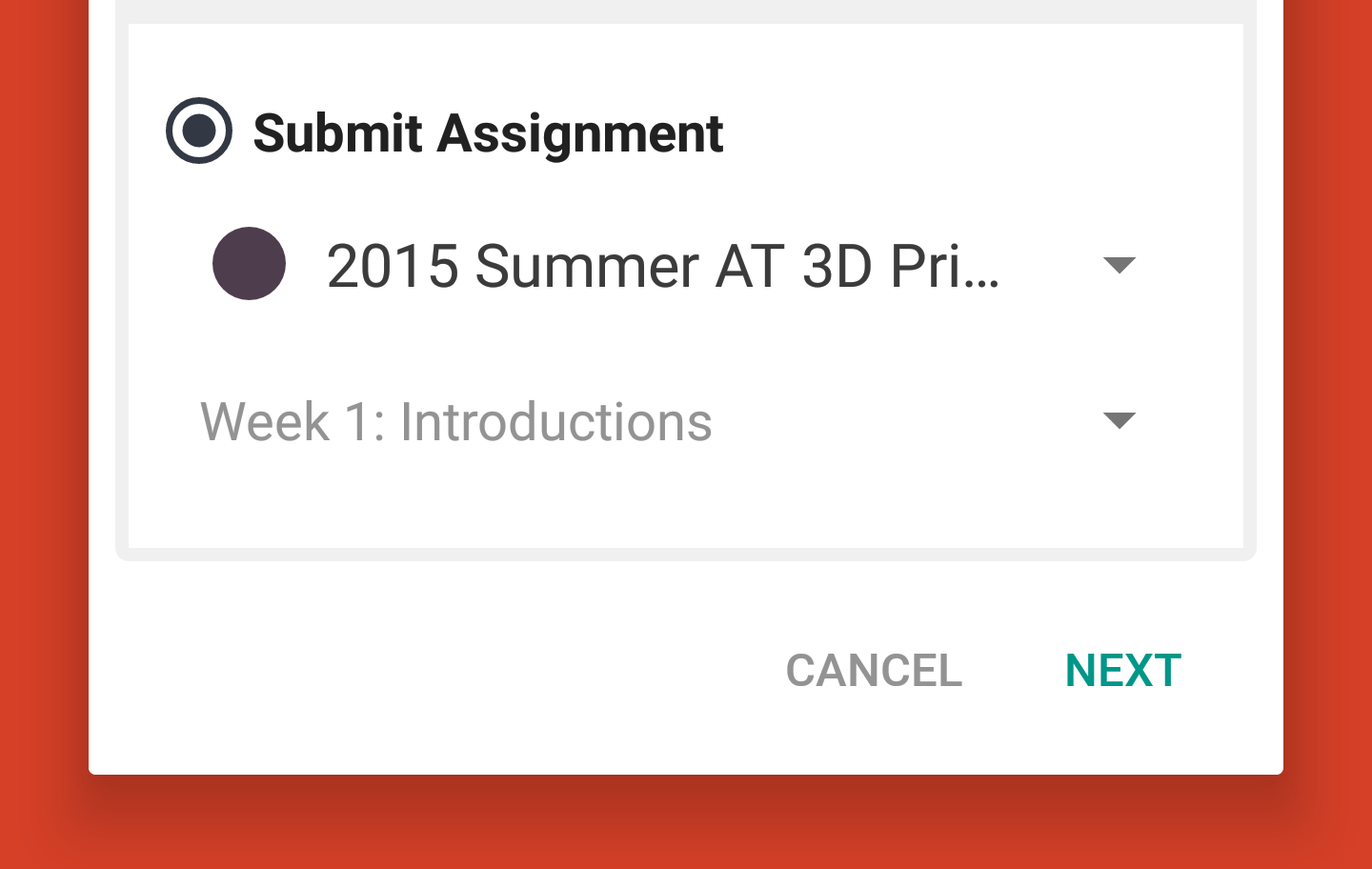 11 - If you want to add another file you can do so with "Add Item", otherwise select "TURN IN"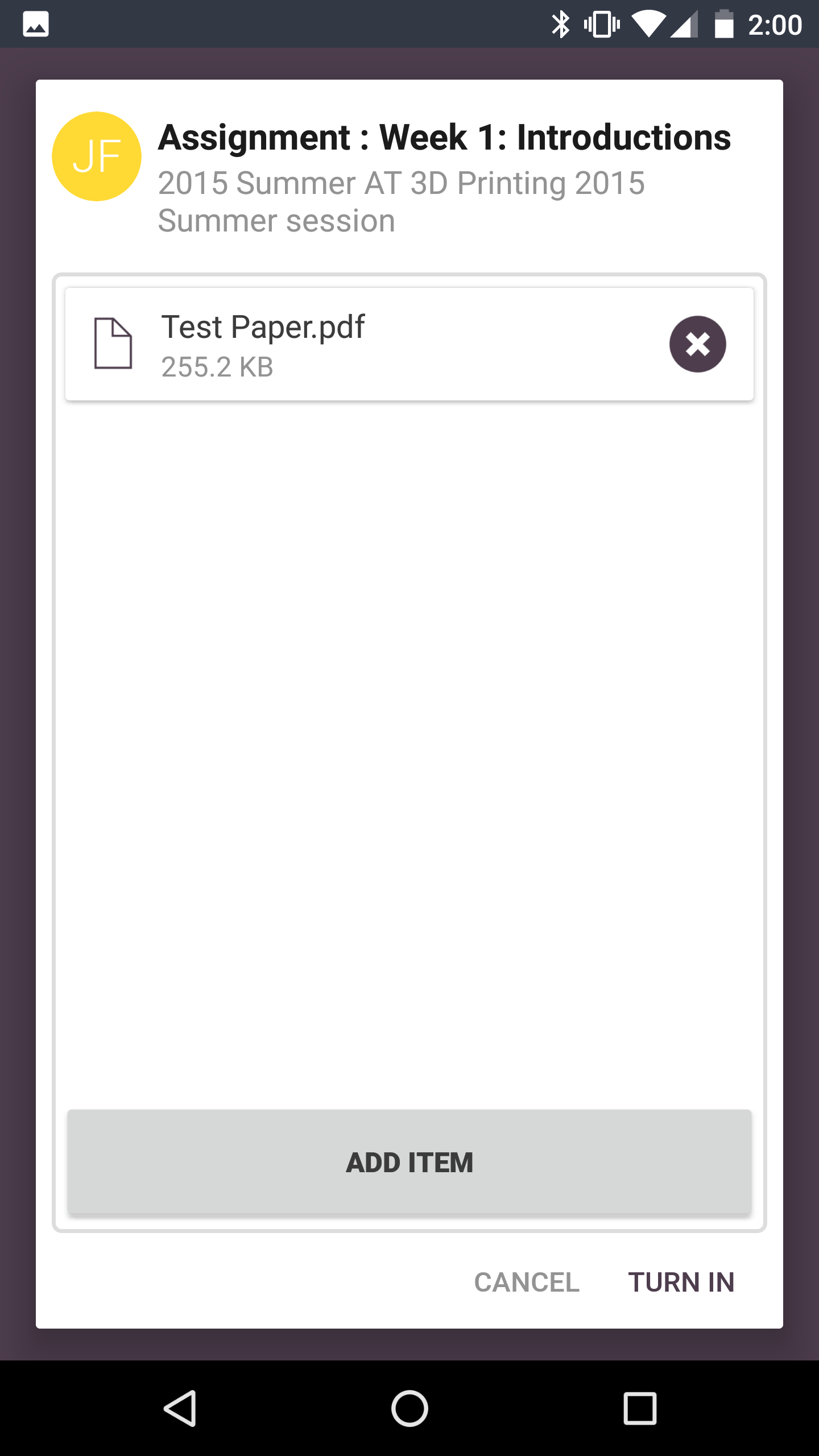 Viewing your documents in the Adobe Cloud
If you would like the view and manage the documents you are storing in the Adobe Cloud, you can go to documents.adobe.com. Follow steps 3 through 6 from above to login. Once authenticated select the option for "Manage Files."