1. Visit courses.brown.edu
2. Use the Log in in the left navigation. If prompted, enter your Brown username and password. You should then see this: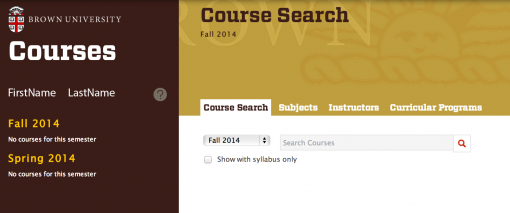 3. You should then see the courses for which you are the "Instructor of record" in the left navigation. Select the course for which you want to make a Lecture Capture request.
4. You will then see a new page with two tabs. Select the "Tools & Services" tab. Click on the link for Lecture Capture, then select the "Request Lecture Capture" link in the grey box: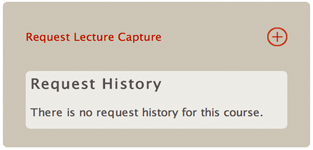 5. You will see a confirmation at the top of the page that the request has been successful. The request will be to the Media Production Group. A member of that group will be in contact within 24 hours with more information.