The GET Mobile app from CBORD is available from both the App Store and Google Play. The first time you login you will have to select your institution. Enter your Brown credentials to login.
To edit your home page, scroll to the bottom and click 'Edit Home Page'. You may then hold and drag cards to reorder their appearance.
From the "Order" card, select "Start An Order" and select your dining facility and payment method. Faculty and staff should only order from the Blue Room. Students should only order from Andrews. The only payment currently accepted at the Blue Room is Bear Bucks; you cannot pay directly with a credit card. Student ordering from Andrews should select Andrews (Meal Credits) if they want to pay with meal credits and Andrews (Flex Points and Bear Bucks) if they intend to pay with either Flex Points or Bear Bucks). All orders are pick up only.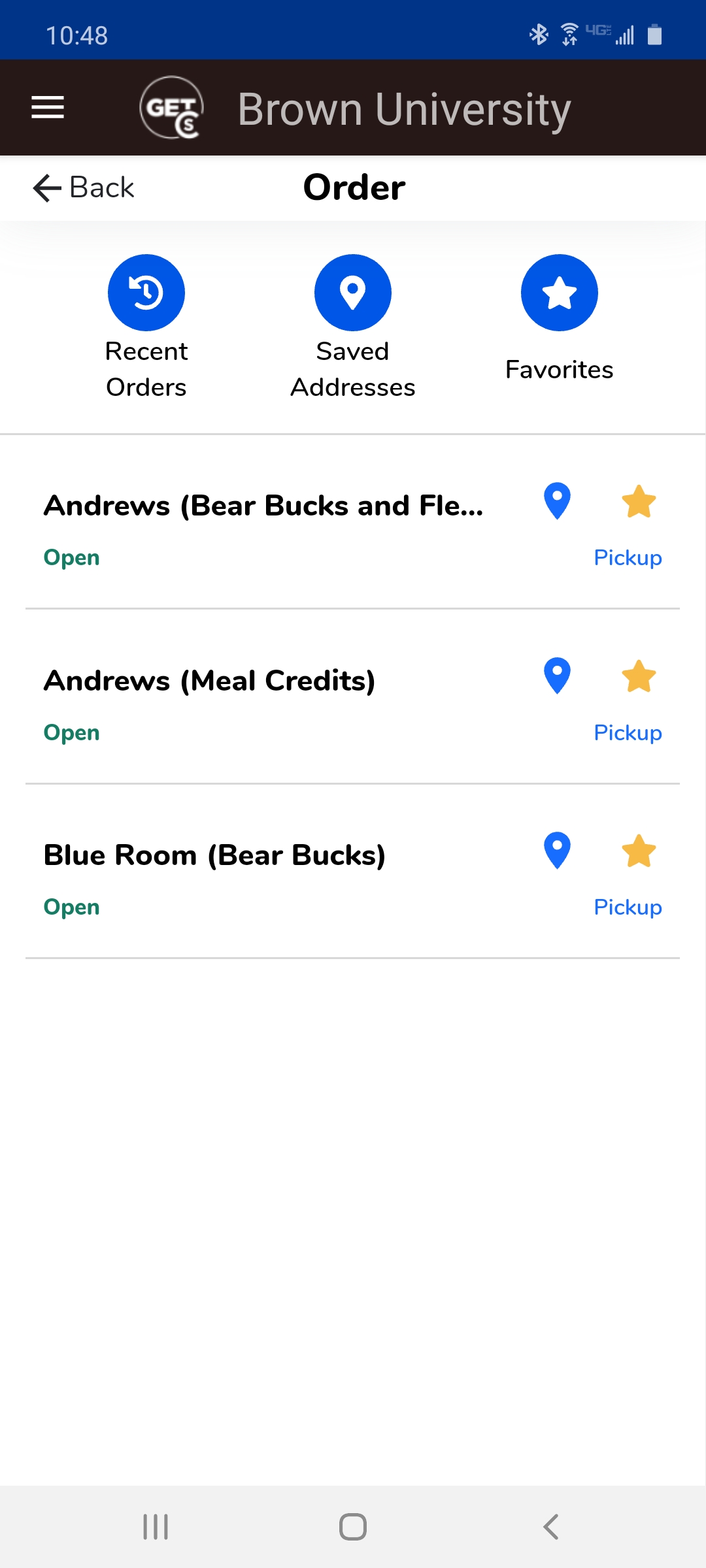 Next select a pick up time of ASAP or a future date/time. Please note, scheduling orders for a future date/time may not be an available option.
Select your menu items and View Cart when your order is complete. NOTE: If you navigate away from your cart or the GET Mobile app your order will be lost and you will need to recreate your order.
Note that your pick up time is at the top of your order. Please do not arrive before that time in order to minimize queuing. Select a payment method and add any notes or special instructions. Select Place Order.