Once you've logged into the GET portal, click on 'Order Food' from the top menu.

Click on 'Open Now' to see which Dining facilities are accepting orders. Faculty and staff should only order from the Blue Room. Students should only order from Andrews. The only payment currently accepted at the Blue Room is Bear Bucks; you cannot pay directly with a credit card. Student ordering from Andrews should select Andrews (Meal Credits) if they want to pay with meal credits and Andrews (Flex Points and Bear Bucks) if they intend to pay with either Flex Points or Bear Bucks). All orders are pick up only.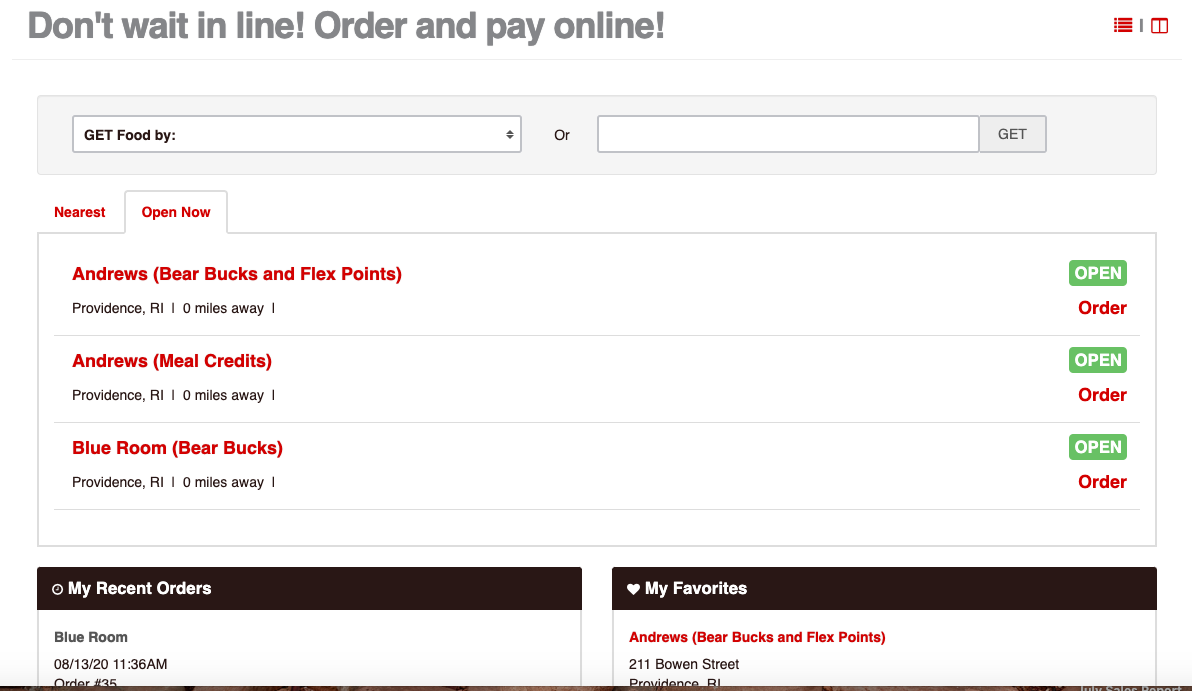 Click on the dining location from which you want to order and chose if you want your order ASAP or at a future time. Please note, scheduling orders for a future date/time may not be an available option.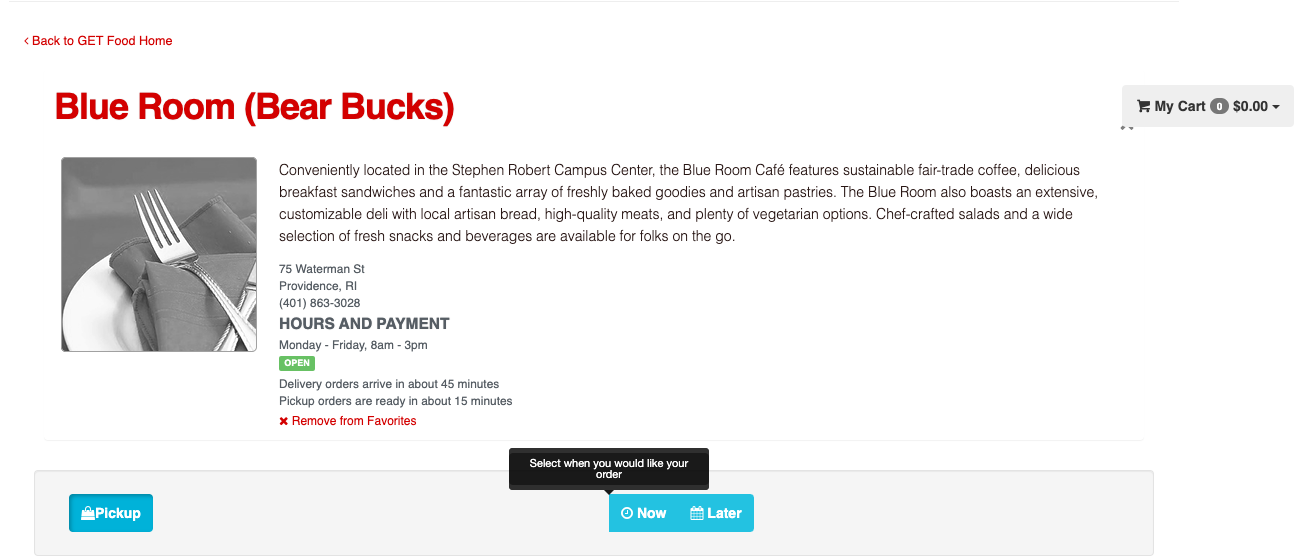 Select your menu items and add them to your cart. Click on your cart and select Check Out when your order is complete. From the check out screen you have the option to edit your order or Pay Now. A box in the right hand corner of your screen indicates when your order will be ready to pick up. Please do not arrive before that time in order to minimize queuing.