Cognos for Microsoft Office (formerly called "Go! Office") is a free software add in you can install on your computer.
It allows you to easily import data from Cognos Analytics into an existing Microsoft Office document (Excel, PowerPoint, or Word).
Once the data is imported, you can manipulate your report data with Office features such as auto filter, comments, charting, and formatting. As data changes over time, you can refresh Cognos Analytics data in your Office document without having to cut, paste, or manually enter new data. This can save you time an help you avoid mistakes.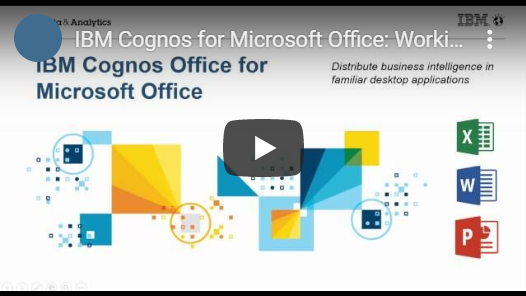 User Guides
Installation Instructions
Follows these instructions to install Cognos for Microsoft Office.
You must have administrator privileges to install this software. Otherwise, you will need to contact your ITSC or DCC to install it for you.