1. Click on the Start menu and enter: \\pprint.ad.brown.edu in the Search box. Press Enter.




2. If requested, authenticate with "ad\yourusername" (without the quotes) and password. Click OK.
3. In the pprint window (see below), find the printer you need from the list.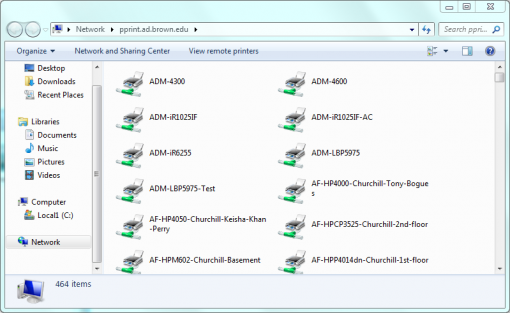 4. Right-click on the printer and select "Connect" from the quick menu.
5. The Windows Printer Installation dialog will appear (there may be a delay -- be patient). You should then see a window similar to this: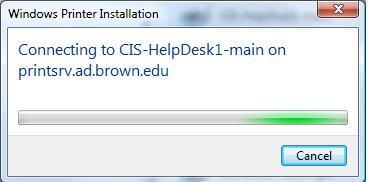 6. Wait while Windows attempts to connect to the server and the printer. If requested, install the printer driver by clicking on the "Install driver" button. Note: If the driver is already installed, this dialog box may not appear and you will skip this step.




7. If a User Account Control dialog appears, click Continue.
8. Select Devices and Printers from the Start menu.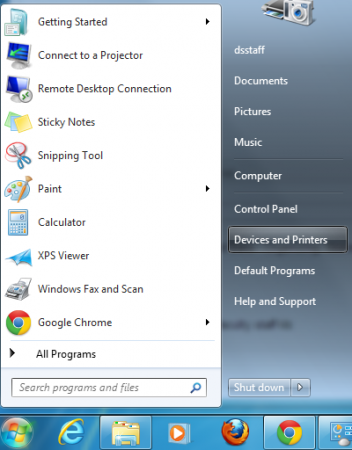 10. The new printer should appear in your printer list. If desired, right-click on the new printer and select "Set as Default."
11. If you want to print a test page, right-click on the printer again and select "printer properties." Under the general tab, click on the button "Print Test Page."