BrownSites supports the inclusion of file documents, which we call Related Files. These may be uploaded as attachments to news items, pages, etc.
Inserting a Related File
An attachment is added from the content editing page. Near the bottom of the page there should be a "Related Files" tab.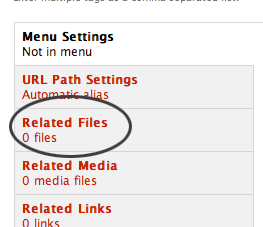 Click it. The right area will update, showing you any already uploaded files and a form for uploading new files.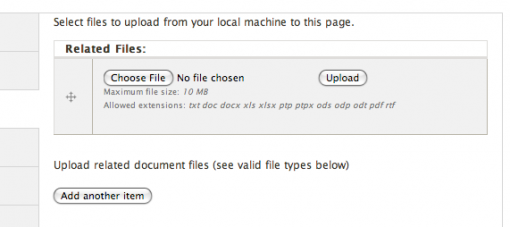 To upload a new file,
Click "Choose File".
Use the file browser to navigate your file system until you find the file you want to attach. Not all files can be uploaded: allowed file size and types are listed below the upload form. Most document files (DOC, PDF, etc.) are allowed.
When you have found the file, click "Upload."
To add additional files, Click "Add another item," and a new file upload form will appear. Follow the above steps.
Once your files are uploaded, you may edit their descriptions and whether they're listed at the end of the page.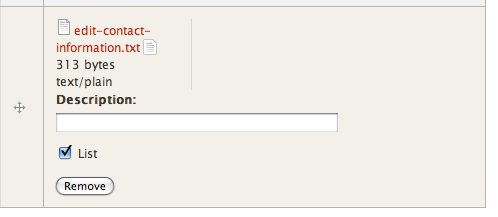 Clicking on the crosshairs will allow you to drag attachments to change their order.
Only attachments with the "List" checkbox checked will automatically be listed at the end of the page. If an attachment is not listed, you may still copy and paste its url, and link to it from within your post. For more information see Link to Attachments.