To make your profile page as informative and helpful as possible, you may wish to connect it to your profiles on other websites, such as LinkedIn. This page has instructions for how to add a LinkedIn account to your page.
Visit the Contact page. The Social Media section is where you can add links to your Facebook, Twitter, and LinkedIn accounts.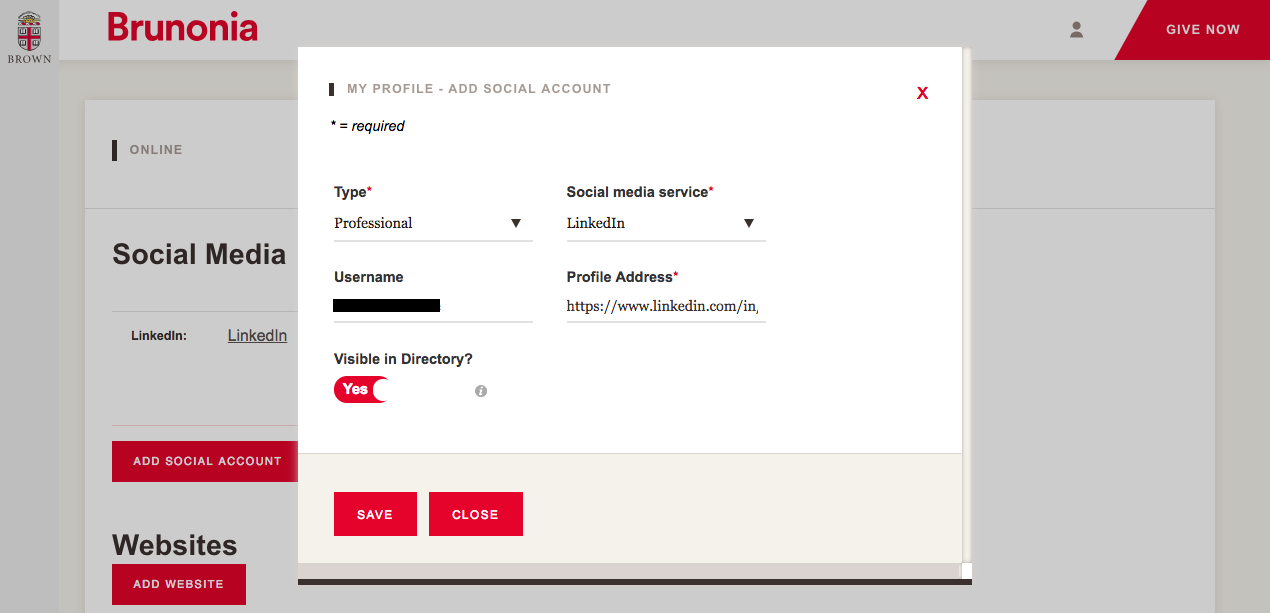 For LinkedIn, set the following settings:
Type: Professional
Social media service: LinkedIn
Username: your LinkedIn username (optional)
Profile address: the URL of your LinkedIn Profile*
* If you don't know this information, log into your LinkedIn account and click on "Me" (the link that has your profile picture) and choose "View profile." On this page, the browser's URL will read something like: https://www.linkedin.com/in/profilename/. This is your profile address.