These instructions assume that you are already using Two-Step Verification and would like to add additional phones or tablets. If you've never used Two-Step and are being prompted to complete the setup for the first time when you try to log into a Brown service, see this article instead: Set Up Two-Step Verification If Auto-Enrollment Occurs.
Not adding a smartphone? Need more detailed instructions? See our longer article Add Phones and Devices for Two-Step Verification in MyAccount.

1. Install the Duo Mobile app on your phone or tablet: iPhone/iPad | Android | Windows Phone
2. On a computer, go to https://myaccount.brown.edu/profile/twostep and log in
3. Click "Add a Smart Phone"
Note: To set up the app for a number you already added, click Reactivate next to that number and skip the next step

4. Fill out info about your phone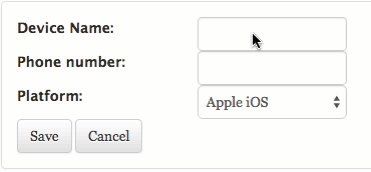 5. On your phone, open the Duo app and click Add Account.
Hold your phone up to the QR code on your computer screen. It will automatically scan the code.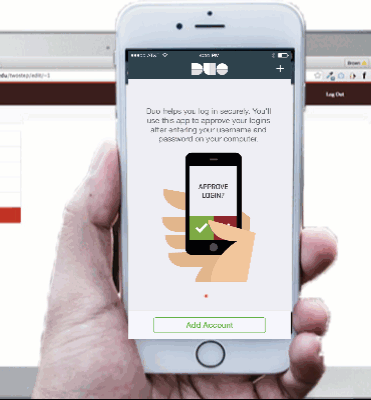 That's it! Next time you log into Canvas, Banner, or another single-sign-on application, you'll get a notification on your smartphone to verify and you can check "Remember me for 30 days" to avoid another prompt on the same browser (for more details, see this article: Use Two-Step Verification for Your Brown Account)
Worried about forgetting your phone? You can generate bypass codes in MyAccount and write one down or print them out.