As part of our monthly security updates, on Tuesday June 29, CIS is applying a servicing upgrade to some of our Brown-managed Windows computers. This specific update may result in an extra-long reboot cycle as your Windows computer applies patches. Some early adopters have seen reboots as long as an hour.
To help avoid the potential inconvenience of this patch, you may install and reboot in advance on your own schedule, before the deadline arrives on June 29.
Because of the extended installation times, we are making this update available immediately via Software Center, so you can choose to manually start the process at a time that is most convenient for you. The manual upgrade can be found in Software Center by going to Start --> Microsoft Endpoint Manager --> Software Center.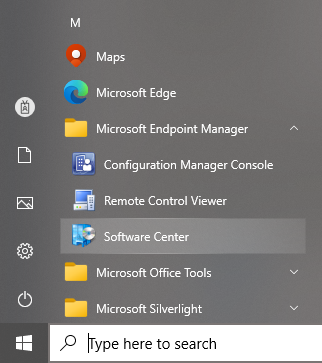 Once you are in Software Center, please choose "Updates", and install all available updates. Specifically, the "Windows 10 Feature Update to 20H2" is the one with the long reboot. You can continue working while the update downloads and installs.
At the completion of the update, you'll be prompted to reboot your computer; you can choose the time when this occurs. We recommend that you perform the reboot at the end of your business day, so that you are not impacted by the duration of the reboot. Many people will have a second reboot that will be much shorter.
If you choose not to manually install the upgrade, the update will automatically begin the download and installation process on June 29th, around 4:30 pm, and you'll be presented with a 24-hour countdown timer when the installation completes. If this occurs for you, we recommend that you perform the reboot at the end of your business day to minimize disruption.