You have free access to the iClicker Reef app through Brown University, so you will not be prompted for payment to use Reef at any time. If for some reason you make any accidental purchase of a Reef subscription plan, please contact iClicker tech support so they can issue you a refund.
***Before downloading the mobile app, students should create Reef accounts using a web browser on their computer through a link in Canvas provided by their instructors***
(link to download the mobile app)
If you have an existing Reef account, click here for instructions.

To access Reef using your Brown University account, log into Canvas and go to your instructor's course.
Click the iClicker Sync link in the side navigation of the Canvas course. It will take you to the iClicker Reef sign-in page.
From the "Select Your Institution" drop-down menu at the bottom of the page, select Brown University and click Go.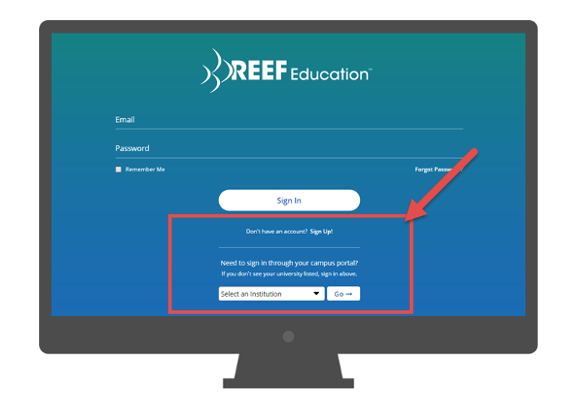 You'll be directed to your campus portal. Log in with your Brown University username and password.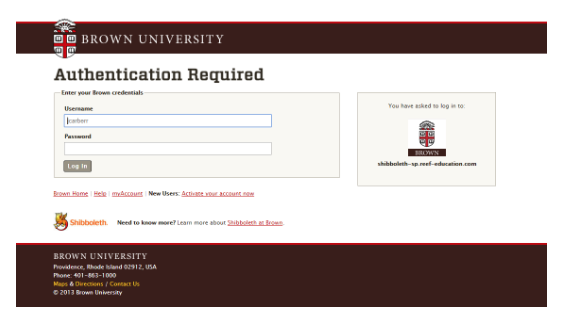 You'll then be directed back to Reef. From the account setup page, click Create a new Reef Account if you are new to Reef. If you already have a Reef account, skip ahead to step 11 below.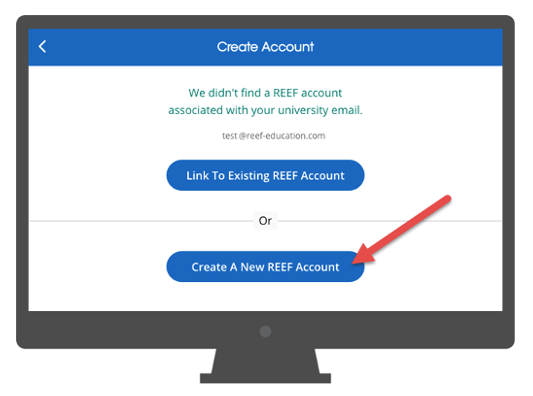 Your profile information will be completed and should match your Brown University account.
***IMPORTANT***
If the student ID is blank, you can choose to enter your Brown username.
Your Brown username is the ID you use to log in to other Brown services via Shibboleth.
Read and accept our Privacy Policy & Terms of Use, then click Next.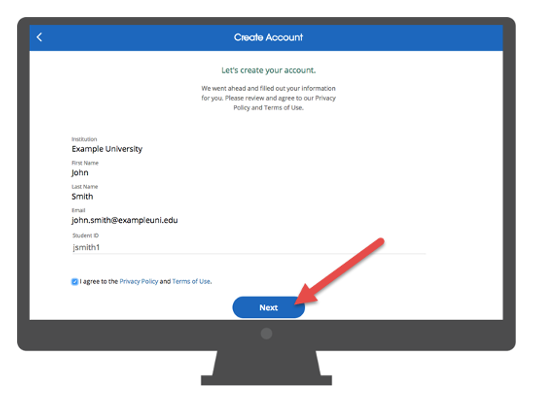 Create a Reef password and confirm it. DO NOT USE YOUR BROWN PASSWORD. IMPORTANT: You will need this password to log in to the Reef iPhone or Android apps. Logging in from the website will always ask you to log in with your campus portal account.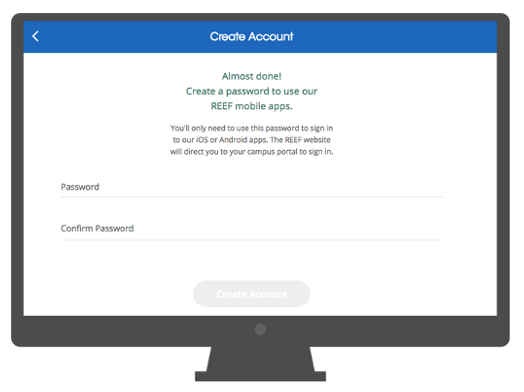 Click the Create Account button. This will create your new Reef account and associate it with your Brown University login.
Next time you log in through your campus portal, you'll be dropped directly into your Reef account.
Link to an Existing REEF Account
The first time you log in through your campus portal, Reef will check to see if you already have an account set up with your Brown University email. If we find one, we'll let you know! You can also link to a Reef account you had previously set up with a personal email.
Click the Link To Existing Reef Account button to begin.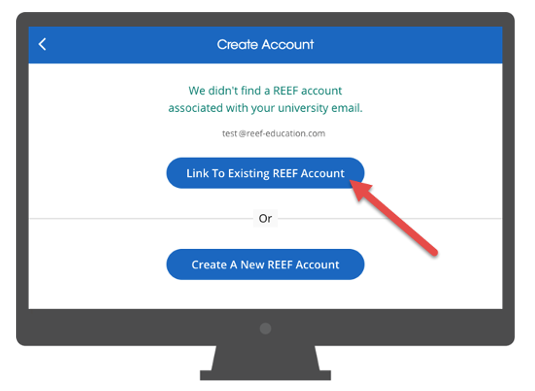 Enter the email and password for the Reef account you'd like to link.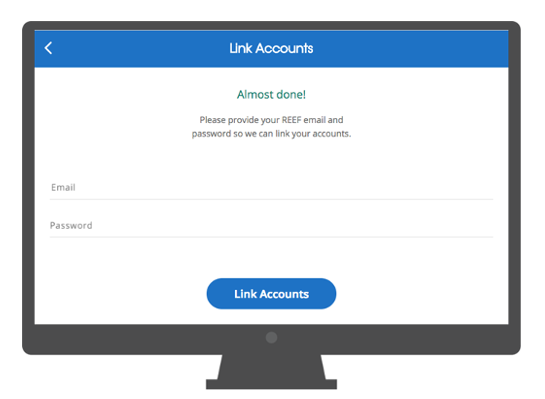 Review the details and click Link Accounts to associate your existing Reef account with your Brown University login.
Next time you log in through your campus portal, you'll be dropped directly into your Reef account.
NOTE on using our mobile app:
Using your campus login to access your Reef account is only available for the Reef web application (app.reef-education.com). If you'll be using our Reef iOS or Android apps, you'll need to log in with your Reef account information: the email you registered and your Reef password.