Students will be able to obtain a physical clicker from the Service Desk at the CIT (first floor).
Students should register their iclicker in their Canvas course. In the Canvas course, click on the "iclicker" tab on the left menu. In this new window, enter your 8-character iclicker Remote ID below. Students may remove a registration entry at any time.

Your iclicker remote ID is printed on a sticker located on the back of your remote. The ID is the 8-character code below the barcode. The remote ID will only contain letters A-F and numbers 0-9.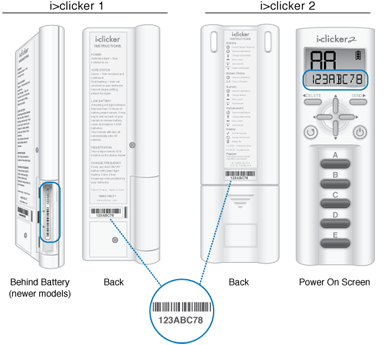 For additional information please see the documentation
or
contact ITG
.