iClicker Classic - Register your iClicker Remote
IMPORTANT UPDATE: Starting Fall 2019, students will not be provided remotes through the IT Service Center. You will need to pick up your iClicker remote from your instructor, TA or department. Check with your instructor on where to get your remote.
In order for your instructor to grade your activity, you will need to register your remote. In the Canvas course using iClicker, click on the "iClicker" tab on the left menu. Enter your 8-character iClicker Remote ID and click Register.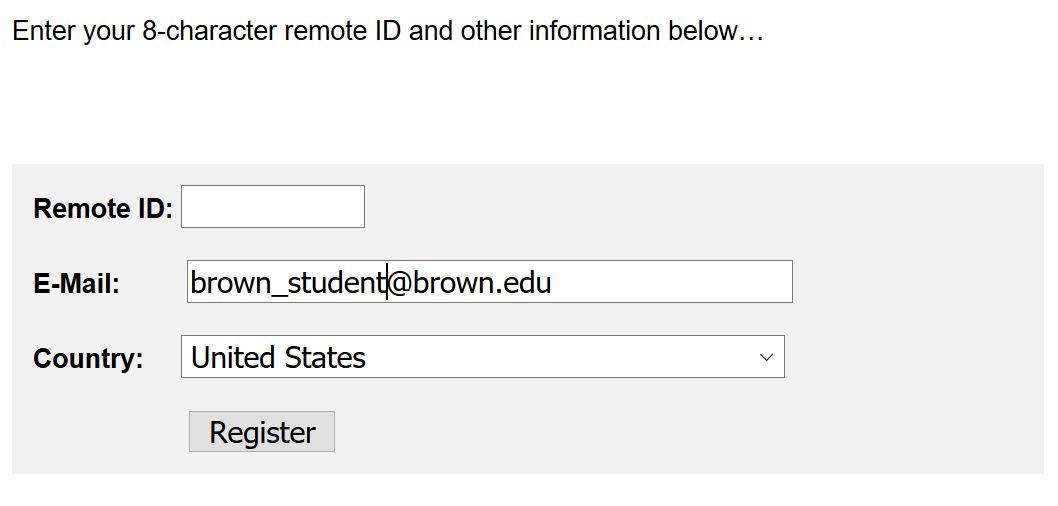 Your iClicker remote ID is printed on a sticker located on the back of your remote. The ID is the 8-character code below the barcode. Newer original iClicker remotes have a secondary ID location behind the battery compartment. The remote ID will only contain letters A-F and numbers 0-9.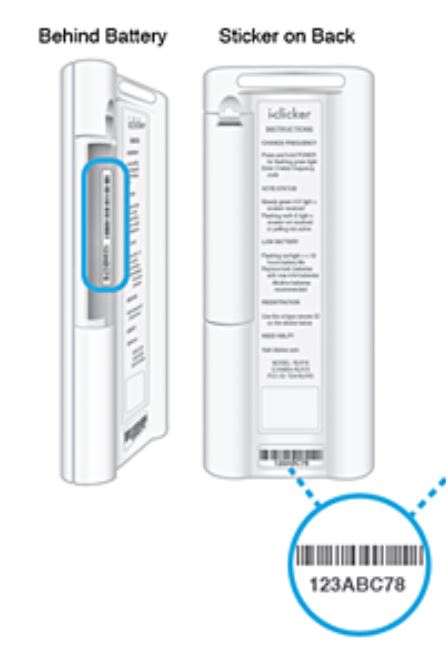 iClicker Distribution Policy
You will be issued one iClicker for free

You may be issued another if your iClicker is defective

If your iClicker is lost or damaged, you will be responsible for replacing it

Students are responsible for replacing batteries

If you surrender your clicker, you will be ineligible to receive another during your time at Brown
*Special note: If you were issued a used clicker during the Spring 2018 semester, you are eligible for a replacement if your clicker is broken. The IT Service Center will verify that your clicker is broken before issuing a replacement.