CIS currently manages a cluster of FileMaker databases hosts for department use. We currently run FileMaker 17 Server. Clients may access the databases hosted on our servers with FileMaker Pro version 15 or higher or FileMaker Go version 15 or higher.
You will need to be connected to Brown's VPN service to access databases from off-campus.
Download and install the latest version of Filemaker Pro from the CIS Software Catalog: https://www.brown.edu/information-technology/software/catalog/filemaker-pro-4
1. Open Filemaker Pro.
2. When Filemaker Pro opens you will be in the Launch Center. Click on the Hosts tab of the Launch Center to get started.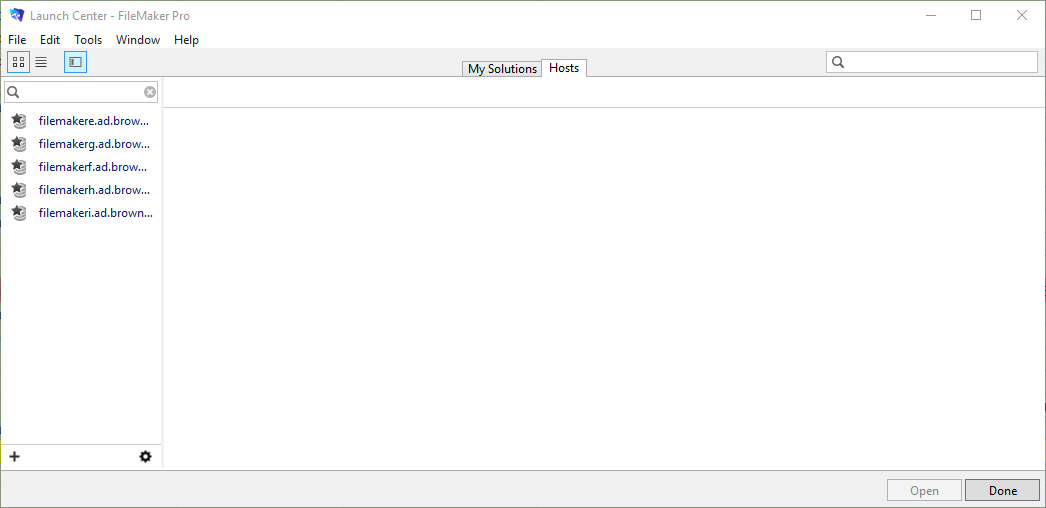 3. To the left you will see the hosts list. Click on the + symbol below the hosts list to add a new Filemaker host.
4. In the Add Favorite Host screen, enter the name of the Filemaker server you are trying to access and click Save to add it to your hosts list.
Current list of active filemaker servers:
filemakerb.ad.brown.edu
filemakerc.ad.brown.edu
filemakere.ad.brown.edu
filemakerf.ad.brown.edu
filemakerg.ad.brown.edu
filemakerh.ad.brown.edu
filemakeri.ad.brown.edu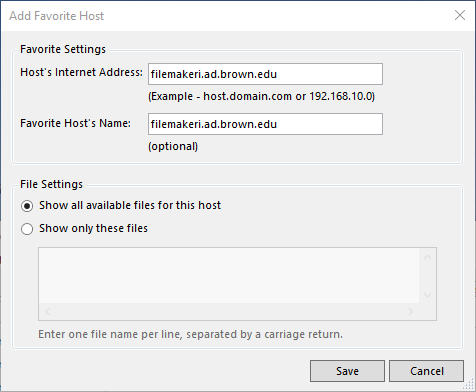 5. If prompted, enter your Brown username and password into the authentication screen and click Sign In.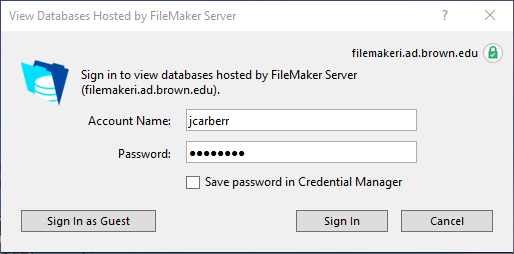 6. At this point you should see a list of databases on the server. Locate your database on the server and Click Open to open it.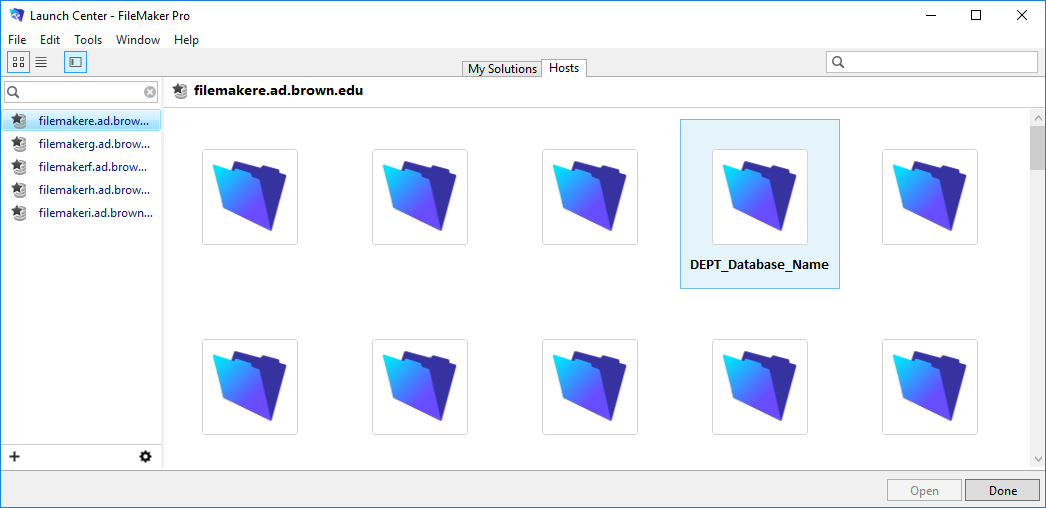 7. Log into the database with either your Brown username/password or with a username/password assigned by your database administrator.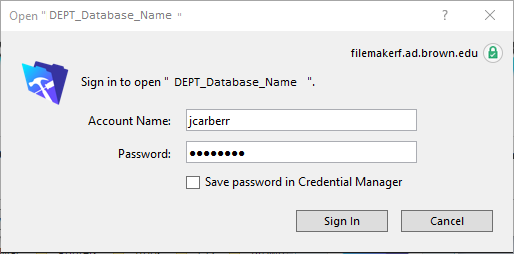 8. To make it easier to open in the future, add the database to your Favorites in the My Solutions panel of the Launch Center by hovering over the database and clicking the white star that appears in the upper left corner of the database object.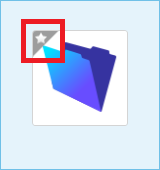 Once you have added it to your Favorites, the star will be bold.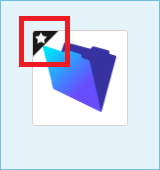 9. The next time you open Filemaker, the My Solutions tab in Launch Center will show recently opened and favorited databases.